The Toyota GT86 is unquestionably a modern icon. With the second-generation freshly unveiled this year, it's hard to believe that the original new-wave hachi-roku launched nine whole years ago. The gestation period of the collaborative Toyota-Subaru model was long and drawn out, with modified concept versions appearing on show stands even before the production cars started populating the showrooms; that's how the modern world approaches the launch of such a significant model – it's got to be all over Instagram, furiously debated on shouty forums, being Photoshopped left, right and centre by tongue-in-cheek petrolheads, long before the real deal's in the public domain. All the PR hype saying 'it'll teach young drivers about oversteer' and 'it's got low-grip Prius Michelins to make it tail-happy' was swallowed whole by the press, and it worked: while various corners of the motoring world decried a certain lack of horsepower it was, on the whole, very warmly received. And what tuners rapidly latched on to in particular was the fact that, yes, the platform is absolutely ideal for drifting.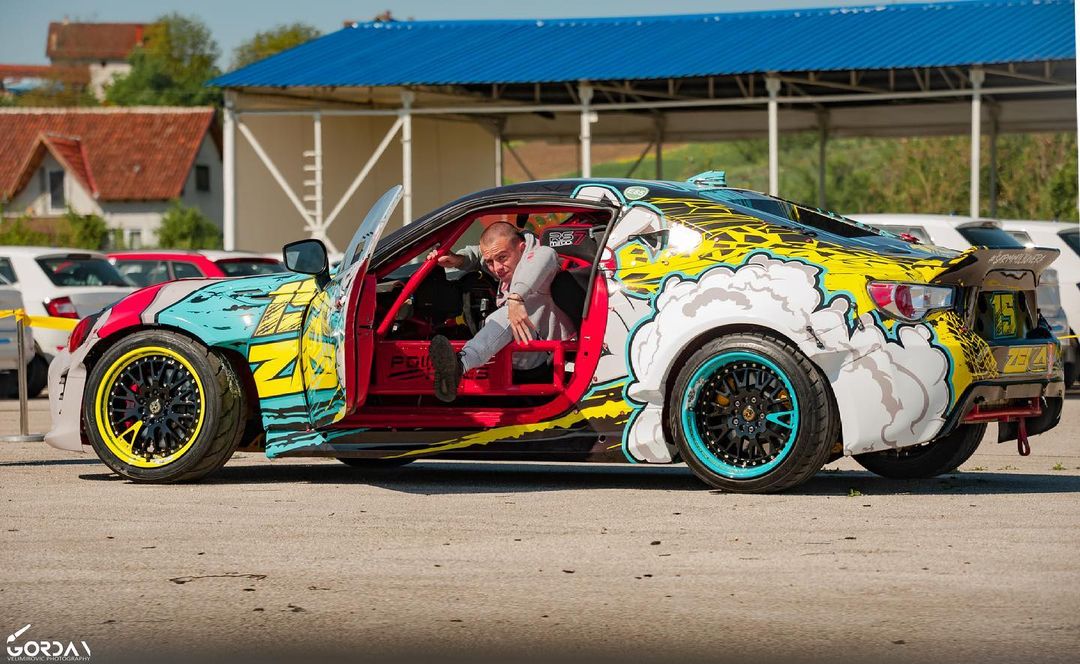 All of this is neatly crystallised by Milos Djordjevic and the vividly wrapped '86 you see before you. A celebrated skid hero in his native Serbia, the trajectory of Milos's competition history has been little short of astonishing to observe. "Back in 2015, I was just a regular guy who went along to watch drift events," he tells us. "In 2016 I made the decision to start my own drift project, and in my first year I became vice-champion in the Serbian national championship. I was also awarded Rookie of the Year for the Adria Drift Series, a regional competition."
Impressive stuff indeed, and the following year he won the Serbian championship outright as well as coming 3rd in the Adria Drift Series and 4th in the King of Nations Greece event. By 2018 Milos was being invited to compete in the Drift Masters European Championship, and he was Serbian champion once again in 2019.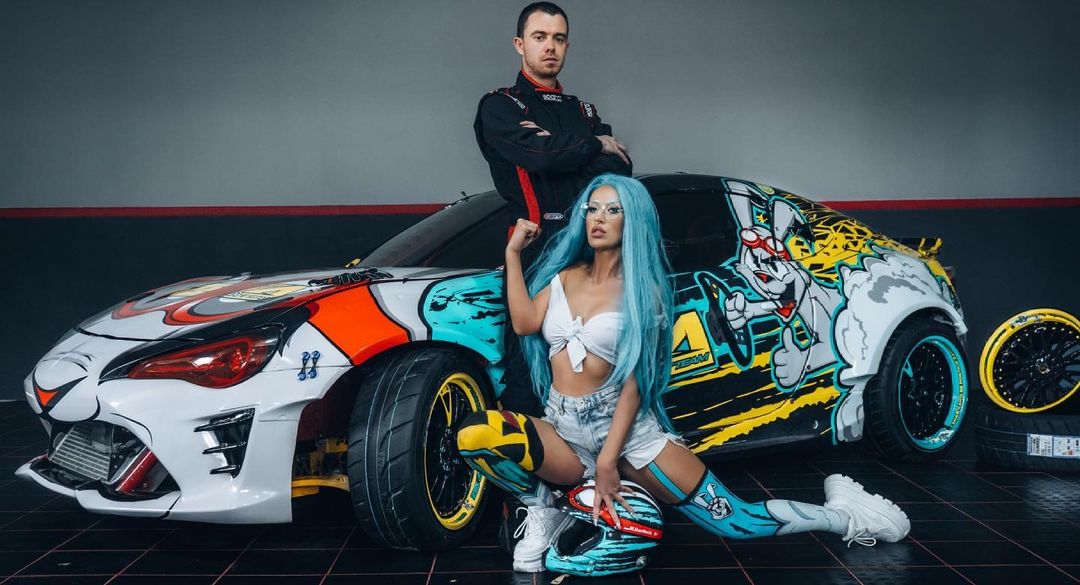 Now, it's a truism to say that drifting as a sport is quite popular these days. The origins of it all are well documented, growing exponentially from those late-night touge roots in Japan, and a large part of the sport's popularity is the inherent tangibility of destruction and potential risk. At the very heart of the challenge, the core appeal of drifting is for every competitor to perennially balance on a knife-edge, milliseconds away from peril at any given moment. Every drifter is constantly midway through an accident; generally they save it and transition into another almost-accident, and that's where points are scored. Plenty of times they won't save it, hitting the crunchy reality of a full-blown mishap, and this is how spectators' hearts are won by entrants who are good, bad, great or mediocre, which pretty much makes drifting unique as a sport.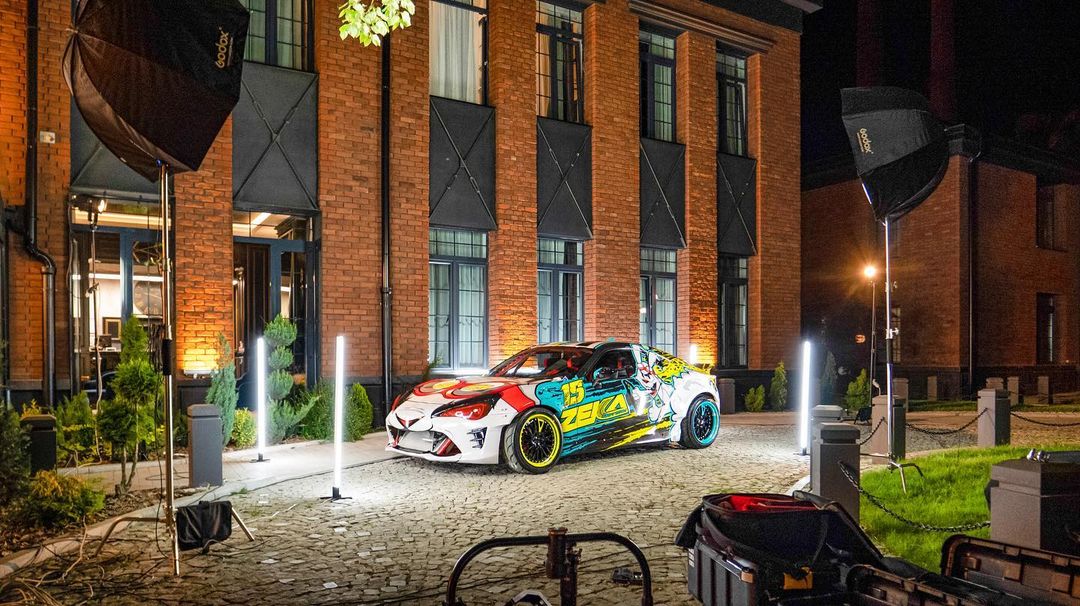 It's fair to say that Milos is very good indeed at what he does, as his creaking trophy shelf proves, and a huge turning point arrived in 2020 when he decided to take the plunge and build his dream drift car. "Last year I went all-in and built a Toyota GT86 for competition, earning myself another invitation for Drift Masters," he says. And the key to the Toyota's success, along with Milos's undeniable skills, is the 2JZ engine under the bonnet.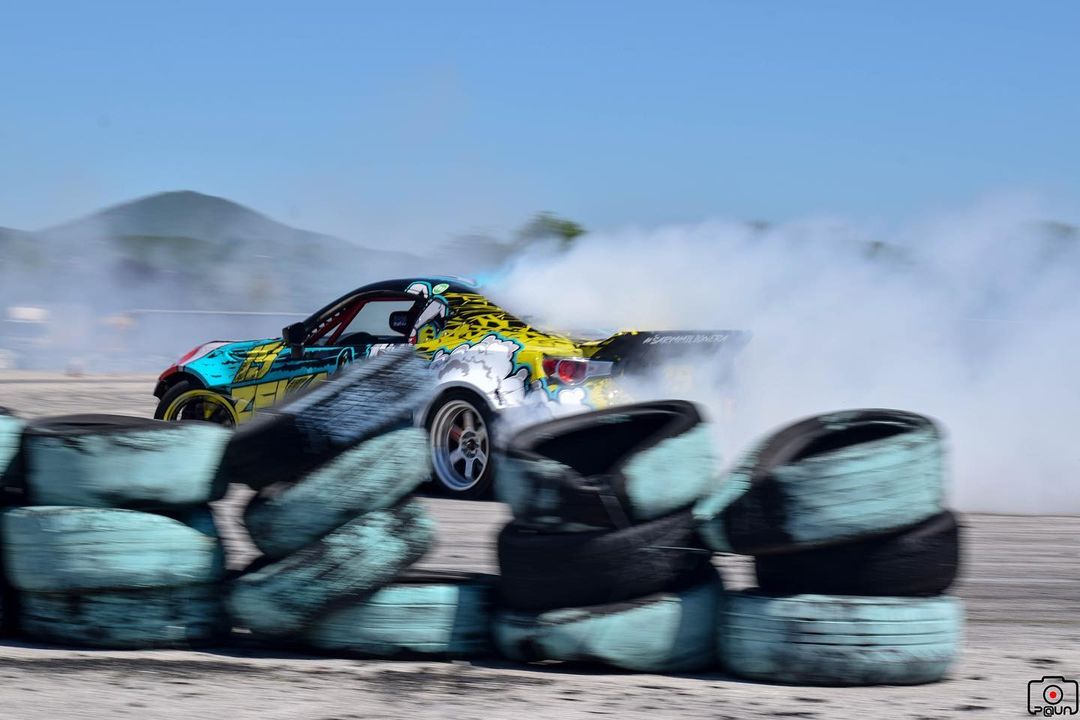 For the uninitiated, the jay-zee is something a bit special. Toyota first tested the market with their new family of JZ-series engines in the later Mk3 Supras, the 1JZ-GTE 2.5-litre twin-turbo signalling to the world that the firm might have one or two revolutionary things planned… and when the covers came off the Mk4 Supra, the top-of-the-range model revealed its startling 2JZ-GTE, a 3.0-litre variant with twin-turbos, running a six-speed manual gearbox and offering up a gentlemen's-agreement 276bhp; actually more like 300bhp, and a real-world 326bhp in UK-spec. Which made quite a strong point. The 2JZ went on to feature in numerous other models – and what's the attraction of putting an old 1990s engine in a more modern car today? Quite simply because the 2JZ has become a legend – it'll happily produce 500bhp+ on stock internals, and countless tuners in the drift scene have cranked them well beyond that. It's not just an engine, it's an icon.


In Milos's case, we're talking a full-fat 750bhp, ripping through those tortured rear tyres courtesy of a hardcore Samsonas 5-speed sequential transmission. The motor's cradled in a bespoke tube-frame, flanked by 59° North wheels running some seriously funky lock angles, and the whole thing's kept in check by BC Racing BR Series coilovers. Milos has opted for 6kg springs up front and 4kg at the rear, a superlative setup for drifting to keep that back end loose while also maintaining impeccable control. And with these massive swells of horsepower, and this outstanding chassis beneath him, Milos has a keen eye on the future. "The next task is to find some sponsors," he says. "And then, of course, to take the fight to the big boys at Drift Masters." Keep an eye on this guy – he's come up through the ranks fast, and he's not showing any signs of slowing down.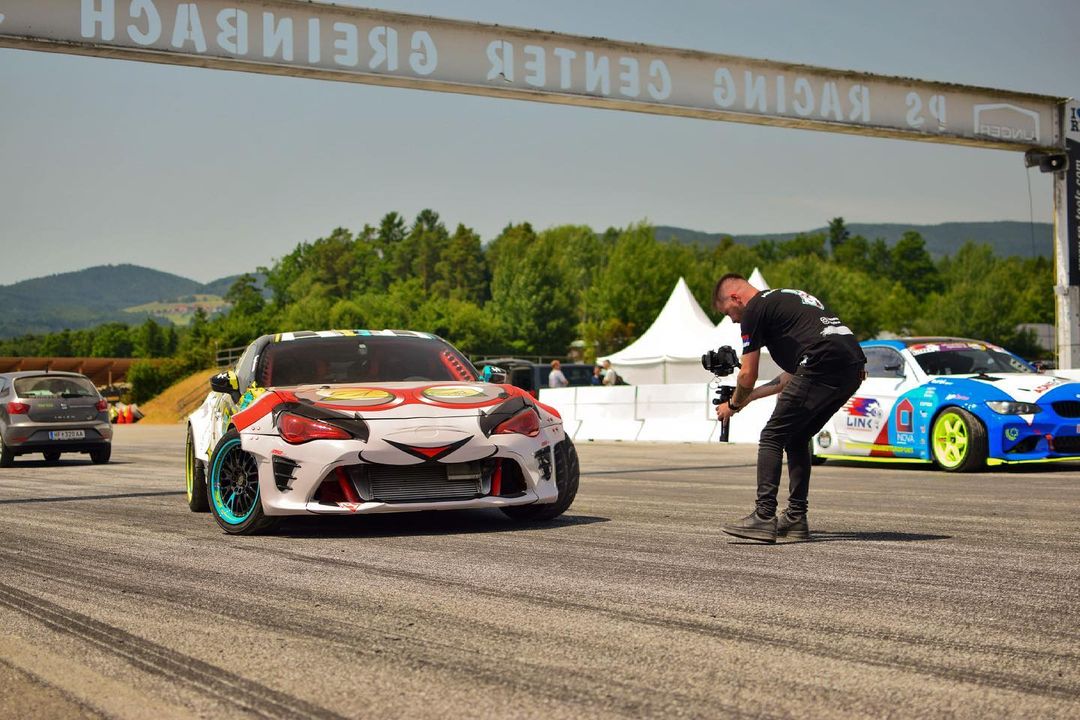 _ _ _ _ _ _ _ _ _ _ _ _ _ _ _ _ _ _ _ _ _ _ _ _ _ _ _ _
Engine & transmission:
2JZ-GTE VVTi 3.0-litre straight-six, 1JZ head, Garrett M24 turbo, ECUmaster management, Samsonas 5-speed sequential transmission, Winters quick-change differential

Suspension:
BC Racing BR Series coilovers (6kg front, 4kg rear)

Brakes:
Brembo 4-pots, hydraulic handbrake

Wheels:
59° North D-003

Interior:
Fully stripped, custom gusseted rollcage, custom dash, Mirco bucket seats and harnesses, Sparco steering wheel

Exterior:
Custom wrap, Rocket Bunny wide-arch kit, tube-frame front end