With the mercury rising in thermometers across Britain, the action was equally hotting up in the motorsport arena last weekend. We had teams and drivers competing in a variety of high-octane and high-energy pursuits, starting with the Time Attack event at Oulton Park.

Among the club classes, the Clubman tier is open to a wide variety of interesting machinery in mildly modified and track-day form, and sitting at the very top of the tree was Andrew Hawes in his #BCEquipped MINI Challenge 210, driving to an impressive and hard-fought first place. The second spot on the podium went to Team BC Racing driver Tim Bedford in his Mazda RX7. Another Team BC Racing pilot took first place in the Club 4WD class, with Sam Pickering racking up a fastest lap of 1:33.4 in his Subaru Impreza Type RA, this is Sams 4th consecutive win in the 4 opening rounds of the 2021 championship.
Over in the Club Pro 2WD rankings, Bren Simpson powered home to bronze in his devastating Team BC Nissan Skyline R33, while first place in the hotly contested Pro Extreme class was secured by BC Racing team member Paul Doyle, the extraordinary aero of his Subaru Impreza aiding him in clocking up an outstanding 1:27.1 fastest lap.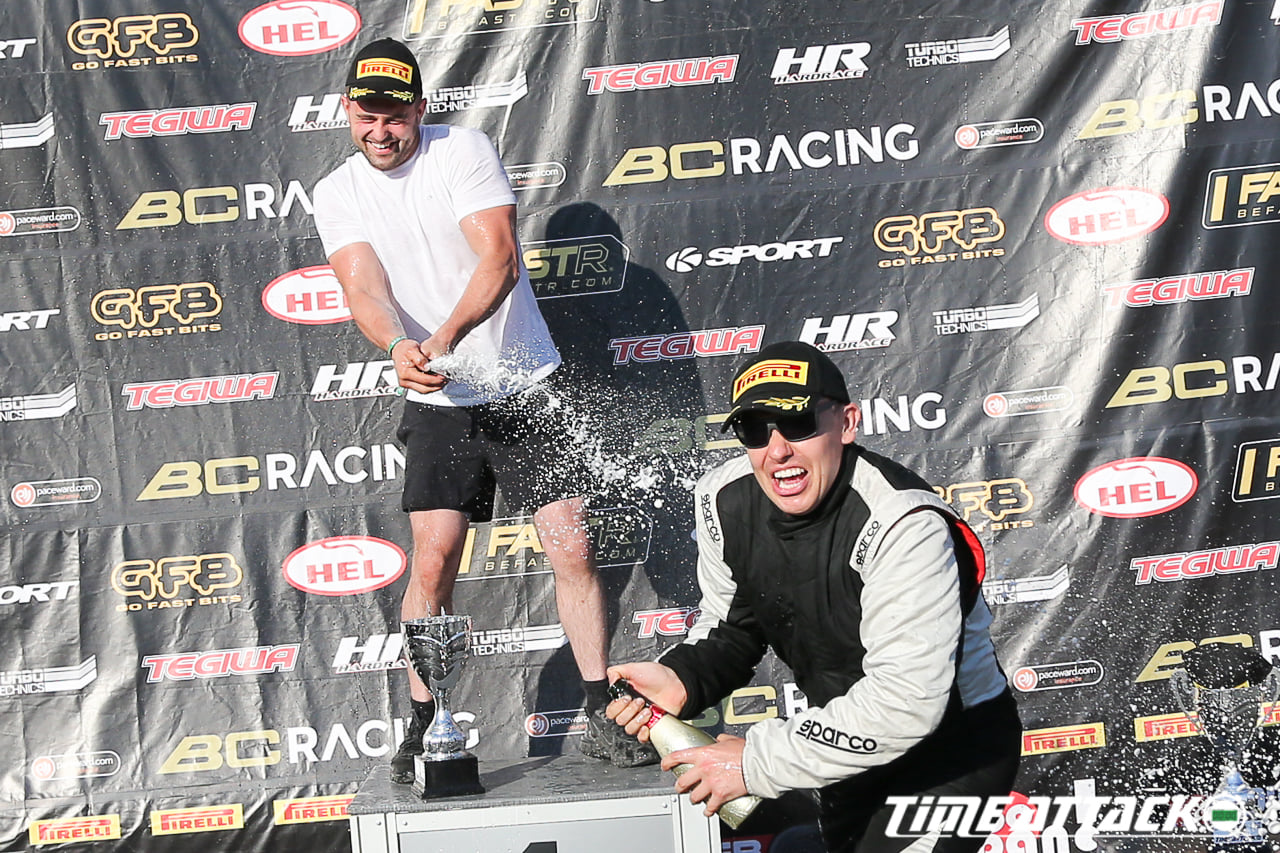 Also at Oulton Park last weekend was the ever-popular Civic Cup series, a perennial fan favourite with some fabulously close racing among an aggressive field of hot-to-trot Hondas. This circuit always guarantees a frantic level of racing, with the technical complex of Hislops and Knickerbrook, the slithering of Druids and the pinch at Cascades, and it's perfectly suited to the #
B
CEquipped Civics who went out there and showed everyone who was boss throughout every outing.
Race 1 in the Production Class saw victory for Mervyn Beckett in his EP3; in race 2 he brought the VTEC breadvan into third place, with victory going to Jon Peerless, his EP3 also fitted with BC Racing hardware. And the Production Class driver of the day? Yep, that was our boy Mervyn Beckett again. He's now leading the championship in his class, the 45 points he picked up over the course of the weekend edging him into the lead; going into the fourth round at Anglesey, he's two points ahead of key rival Alfie Threlfall, with all to fight for in the remainder of the season.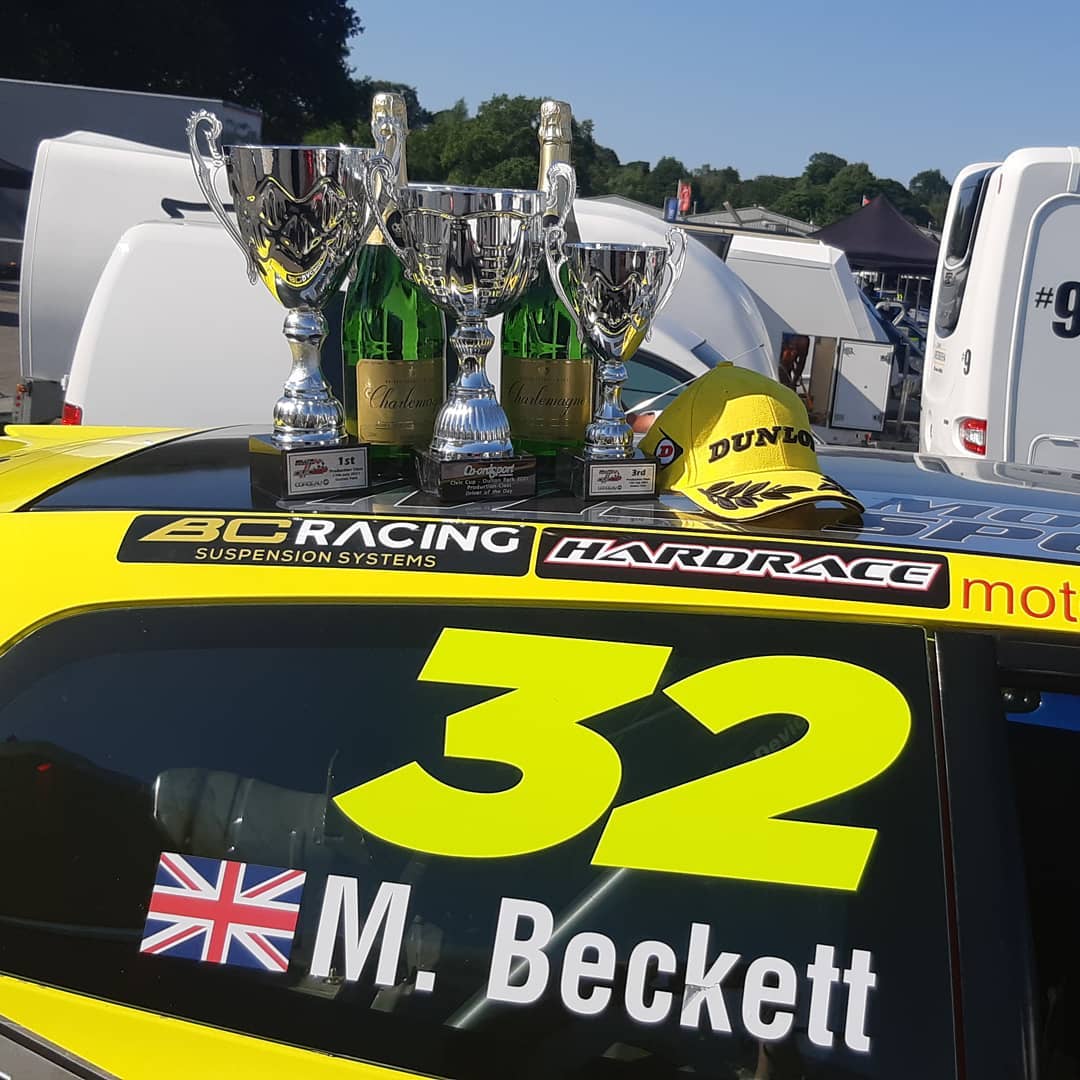 There was yet more excellence on display up in Teesside too, at Round 3 of the UK Drift Championship. Naturally the very essence of drifting involves a completely different type of precision and technical proficiency than either Time Attack or the Civic Cup, but it just goes to show how adaptable and focused the BC Racing componentry is. In his astonishingly capable Toyota GT86, Luke Baker howled and smoked his way to first place.
His new-wave hachi-roku is packing a brutal 2JZ-GTE, acting as the perfect accompaniment to his own particular brand of incomparable skills. It was a comprehensive and well-deserved victory, and we can't wait to see more of the same when round 4 comes around in September.