Nissan 300Zx Fairlady Z32 (89-00)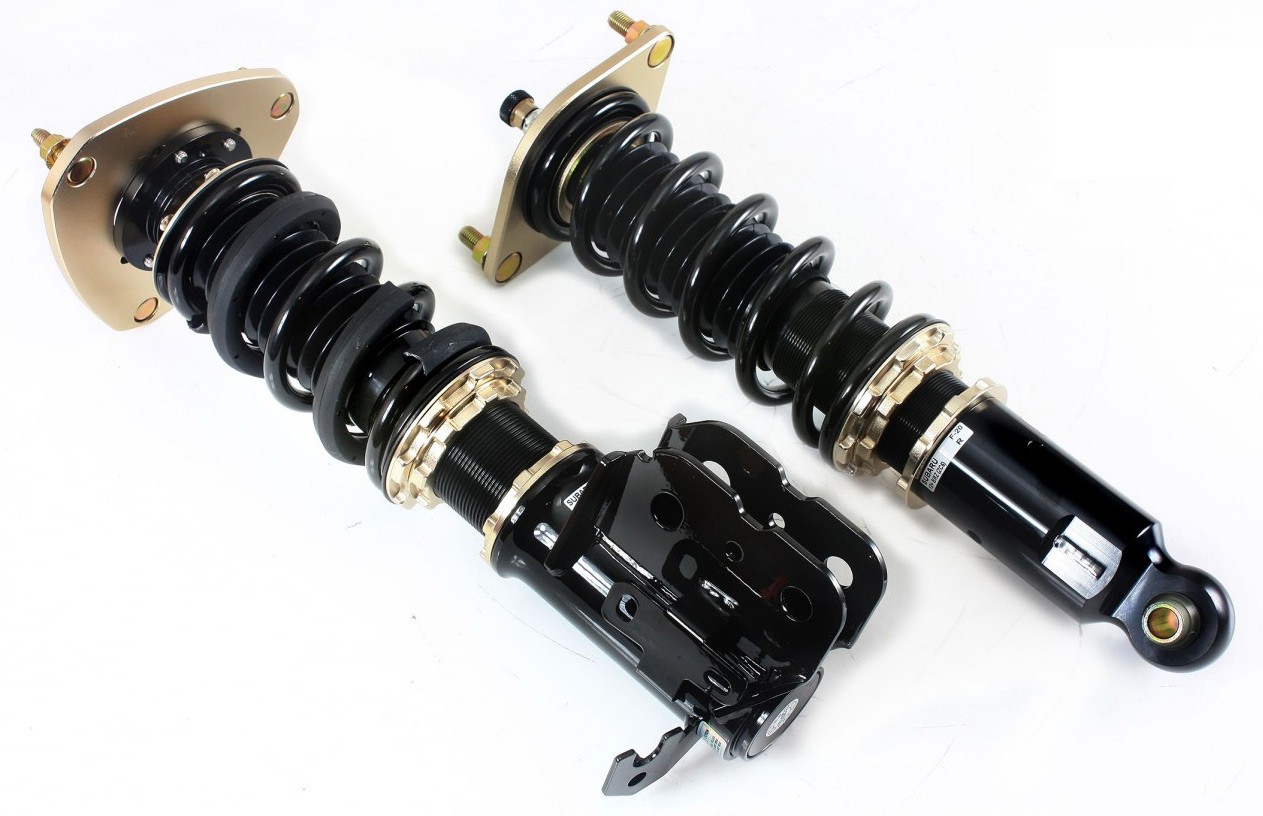 The BR series coilovers use a large 46mm diameter piston in a 53mm diameter damper body to maximise oil capacity. As the damper unit opearates the oil contained within heats up. The viscosity of oil changes as its temperature varies which can lead to changes in the damping characteristics of the unit.
BC Racing only use a very high quality oil with their coilovers but go that extra mile to maximise performance and build their BR range with a large 53mm diameter damper body. This increases the capacity of the unit which increases the volume of oil contained which in turn reduces the peak temperature and so significantly improves damper performance.
See more
Starting at
£879.00
Excl. Tax: £732.50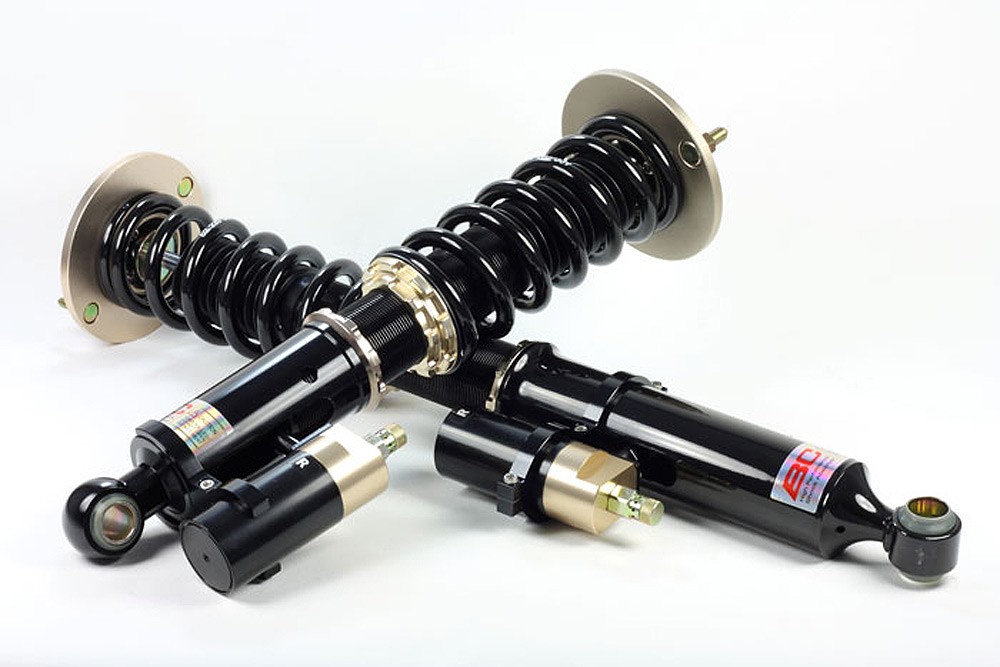 BC Racings premium flagship coilovers are the external reservoir ER Series with separate compression and rebound damping adjustment. The ER Series coilovers bring with them the high quality and unique features seen on the BR and RM type but have the additional benefit of external reservoirs and the ability to allow the end user to individually adjust and set compression and rebound damping rates.
The external reservoir ER Series coilovers allow BC Racing to increase the oil capacity of the damper unit. The additional oil capacity reduces peak oil temperatures which decreases variations in damping rates due to oil viscosity changes. The reduction in damping rate variations improves handling and ultimate on road and track performance.
See more
Starting at
£1,699.00
Excl. Tax: £1,415.83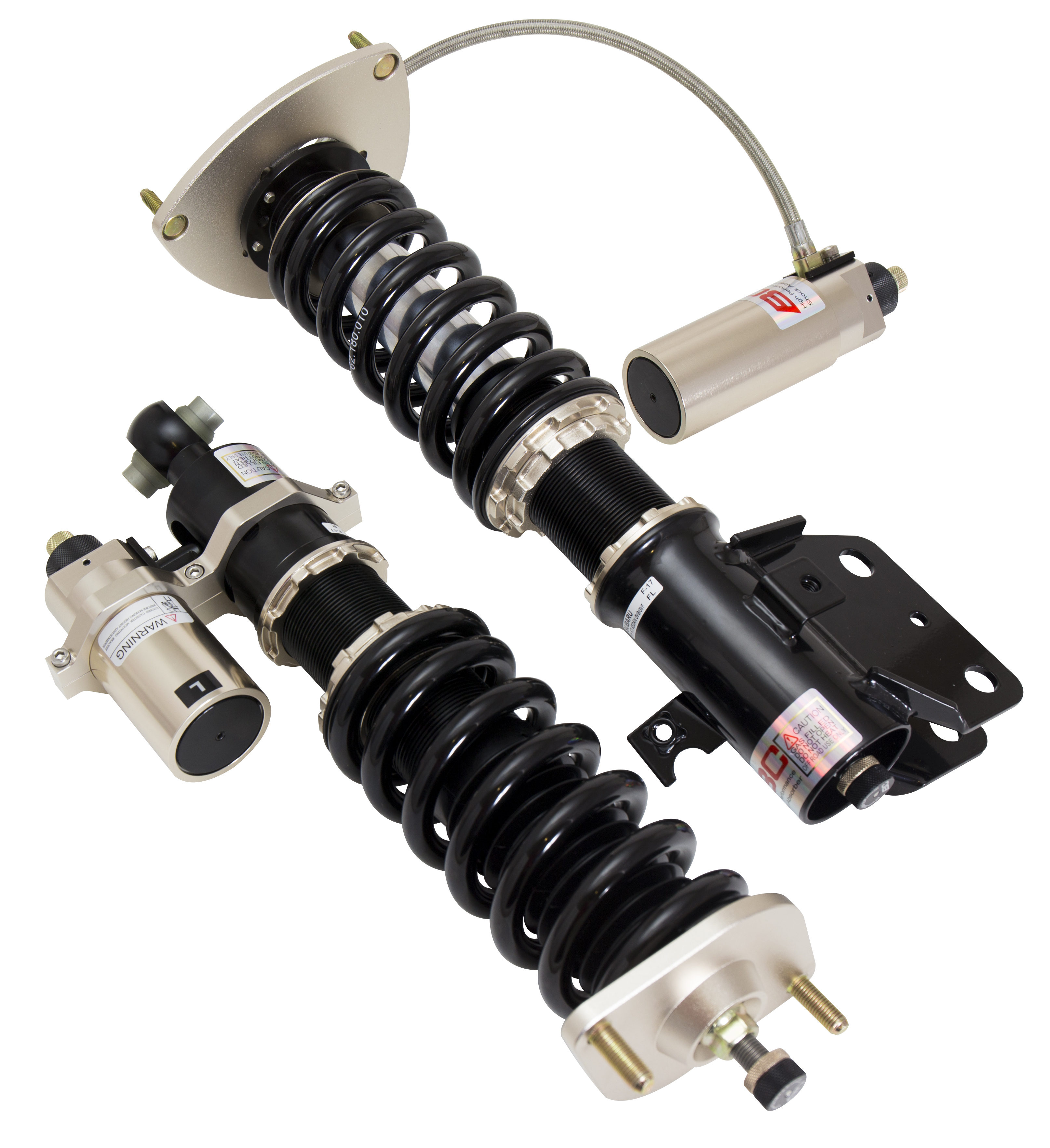 BC Racing's new ZR Series Coilovers bring a 3-way adjustable track ready coilover system to racers from novice to pro for a price not seen before in the performance suspension market. Each ZR Series Coilover system offers independent low speed and high speed compression adjustment and separate rebound adjustment. They also offer full height adjustability independent of piston travel and spring preload.
On cars with McPherson struts the ZR Series comes standard with an inverted monotube damper with the steel braided Teflon coated line exiting the top of the damper to the external reservoirs that can be remotely mounted in the engine bay or boot. The ZR Series kits offer 30 clicks of rebound adjustment, 15 clicks of low speed compression adjustment, and 12 clicks of high speed compression.
See more
Starting at
£1,899.00
Excl. Tax: £1,582.50