FREE SHIPPING ON COILOVER KITS
Free shipping on everything to the UK
Free WORLDWIDE shipping on all coilovers kits
---
Countries we don't ship to:
The Netherlands
Finland
Greece
The Americas
China
Singapore
Taiwan
Japan
Malaysia
South Africa
Australia
New Zealand
Our Best Seller
Offering the most affordable entry level suspension without sacrificifing on handling, comfort, build quality or vehicle height let us introduce our BR Series range of coilovers. The BR Series offer a wide range of damping adjustment, with 30 click of compression/rebound adjusted simultaneously. Specially chosen spring rates, damper valving, and a huge range of adjustment in the industry, What's not to like about or BR Series system.
MORE INFO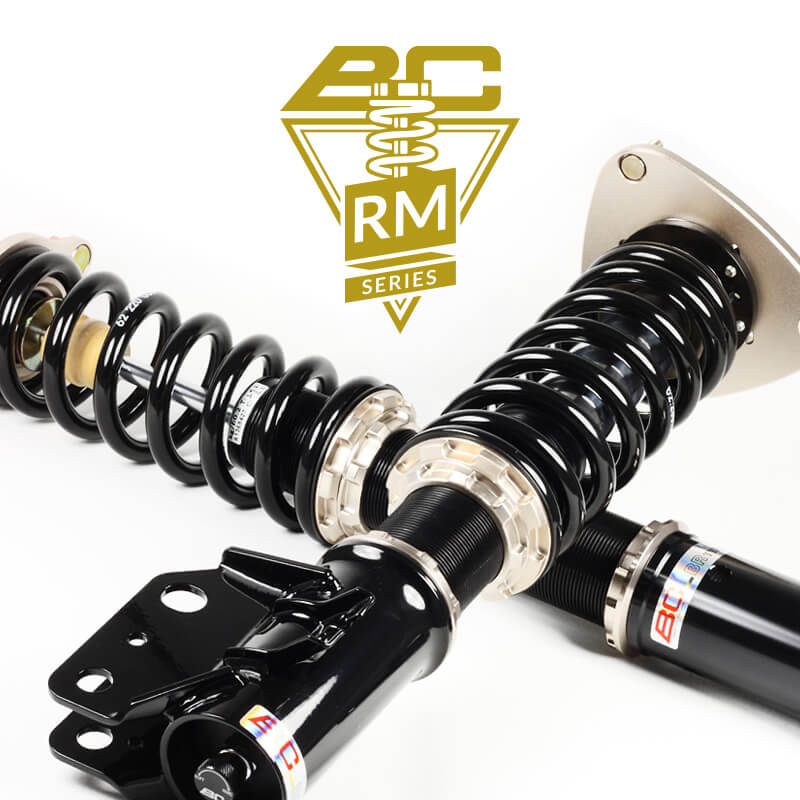 The BC Racing RM series feature high quality damping adjustable monotube inverted dampers at the front or front and rear, depending on vehicle. The RM coilovers offer the majority of the features of the BR series but with the additional benefit of the inverted damper unit. Inverting the damper unit brings with it a number of advantages.
MORE INFO
---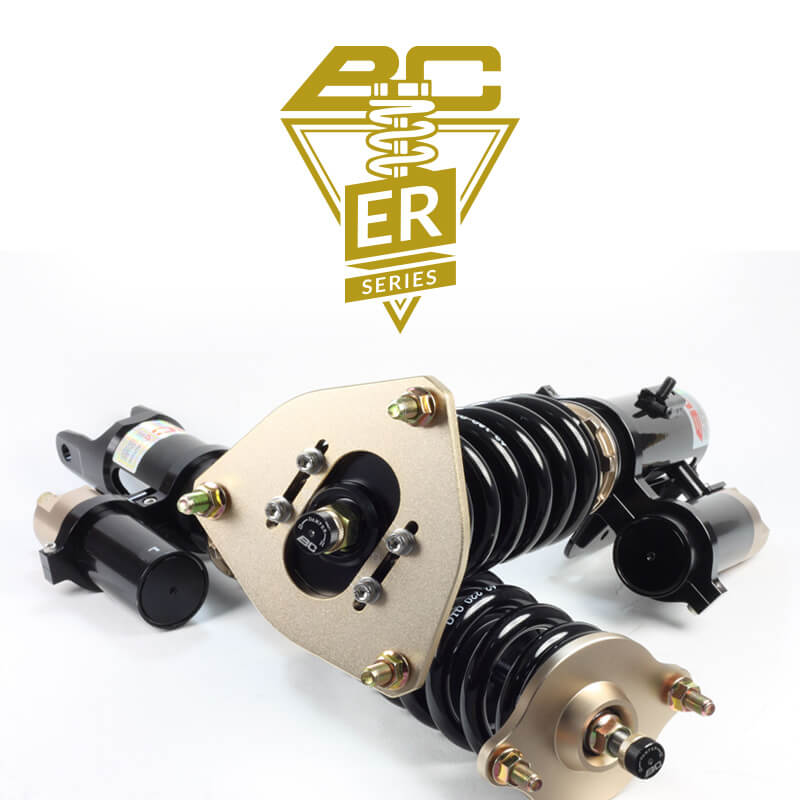 BC Racings premium flagship coilovers are the external reservoir ER Series with separate compression and rebound damping adjustment. The ER Series coilovers bring with them the high quality and unique features seen on the BR and RM type but have the additional benefit of external reservoirs and the ability to allow the end user to individually adjust and set compression and rebound damping rates.
MORE INFO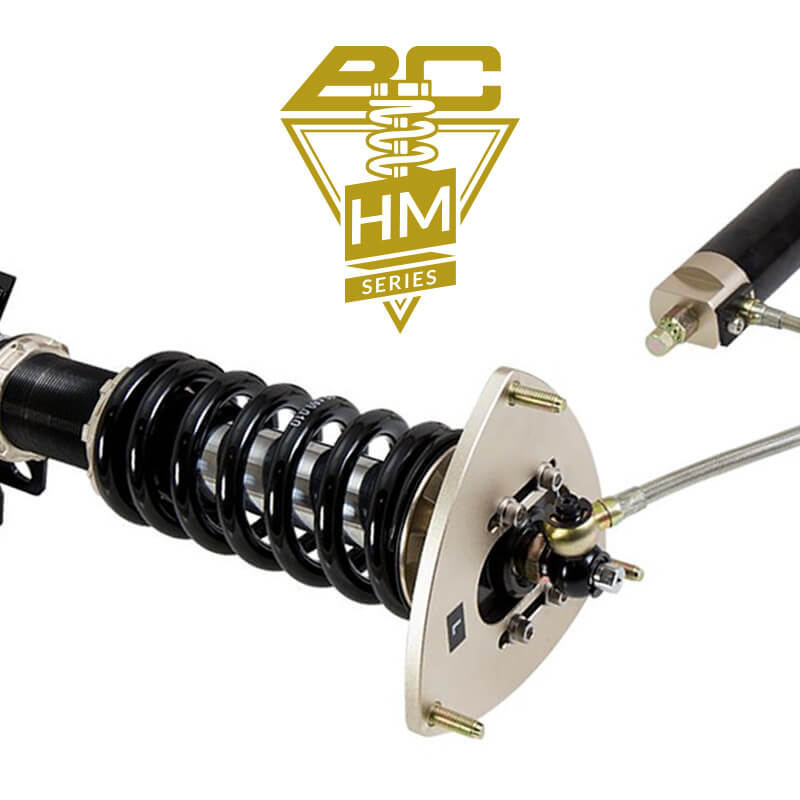 BC Racing's HM Coilover system offers the same great benefits of the RM Series with the addition of 2 way damping adjustment. Each HM Coilover system features inverted mono-tube dampers with independently adjustable compression and rebound. The inverted damper design moves vital damper fluid away from detrimental heat sources to avoid overheating which can cause damper fade under extreme track use.
MORE INFO
---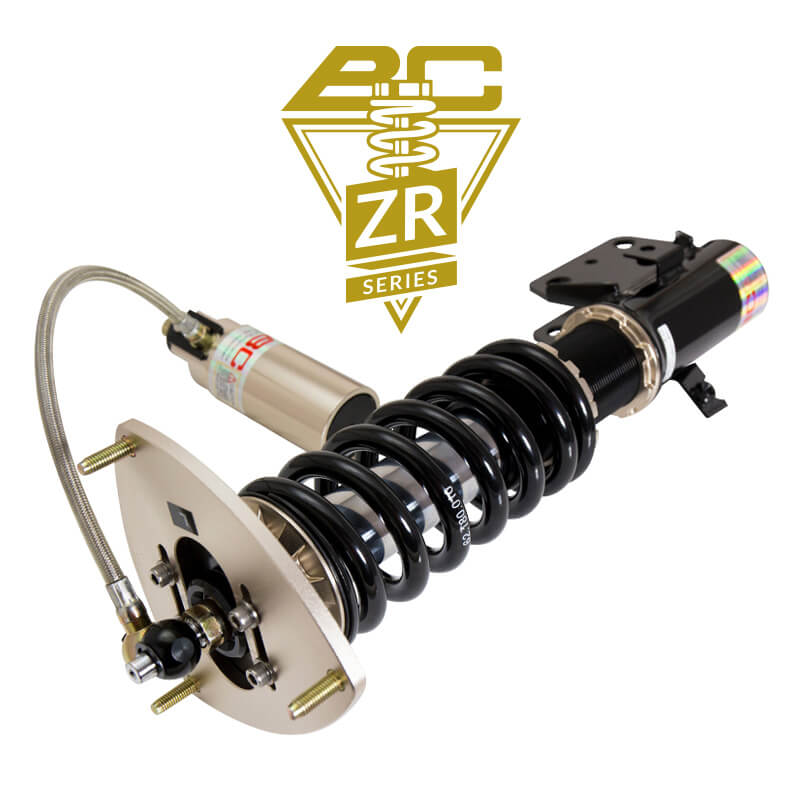 BC Racing's new ZR Series Coilovers bring a 3-way adjustable track ready coilover system to racers from novice to pro for a price not seen before in the performance suspension market. Each ZR Series Coilover system offers independent low speed and high speed compression adjustment and separate rebound adjustment. They also offer full height adjustability independent of piston travel and spring preload.
MORE INFO
---
BC Racing's DS Coilover system is built with digressive valving offering the same great benefits of the BR Type model and is considered a perfect choice for those who are looking for track biased coilovers. The digressive valving offers more stability and enhances cornering ability at low shaft speed which gives you a different ride from the conventional linear valving.
MORE INFO
---

The V1 series coilovers use a large 44mm diameter piston in a 50mm diameter damper body to maximise oil capacity. As the damper unit operates the oil contained within heats up. The viscosity of oil changes as its temperature varies which can lead to changes in the damping characteristics of the unit.
MORE INFO