If there's one thing that international drift supremo Ryan Tuerck does exceptionally well – aside from drifting, of course – it's identifying hair-raising ways to stuff ludicrously oversized engines into fresh new Toyotas. He has some amusingly vivid form in this area; many of you will no doubt recall the GT4586 that he was instrumental in building a few years back. This was a box-fresh GT86 which was packing the F136 4.5-litre V8 from a Ferrari 458 Italia – an engine so huge it didn't fit into the Toyota's bay in any way whatsoever and was mind-blowingly complicated to get working in its non-native environment. Tuerck and the team took all of those perceived hurdles and rammed them into the figurative wood-chipper; quite simply, when this fella has a mad idea, it's going to happen one way or another. And when the covers came off Toyota's new-wave Supra, there was an immediate glint in our hero's eye.
There are few cars that have enjoyed such a lengthy gestation as the Mk5 Supra. Arriving a full seventeen years after the iconic Mk4 went out of production, the roots of the new Supra actually stretch way back to 2007, when the FT-HS concept appeared in the States packing a V6 and a super-futuristic look. Fast-forward to 2011, and the Chief Engineer of the GT86, Tetsuya Tada, announced that he'd been asked to make a Supra successor 'as soon as possible'; the FT-1 concept popped up in 2013, with undisclosed propulsion plans, and then in 2014 Toyota applied to renew the 'Supra' trademark name. In 2016, details emerged that Toyota were working with BMW on a joint platform from which the new Supra would emerge – likely featuring a front-engine-rear-drive layout and a turbocharged straight-six, just like the old Mk4. BMW's G29-generation Z4 shares its platform and that launched in 2018… and then, fresh for 2019, the GR Supra finally arrived. It was indeed front-engine-rear-drive as anticipated, using BMW's 3.0-litre turbo straight-six to produce 335bhp, mated to an 8-speed auto with paddles. It combined a short wheelbase, wide track, low weight and low centre-of-gravity to make it a fully capable and agile sports car – a departure from the GT credentials of its predecessor – and the handling was honed at the 'Ring. The 0-62mph time was 4.3-seconds; 19" wheels were standard, eight paint shades were offered, and it came with adaptive suspension and an active diff. Upgrading to 'Pro' spec replaced the Alcantara trim with leather and added 12-speaker JBL audio and a head-up display. Of course, none of these spec details meant a lot to Ryan Tuerck, whose first thought upon seeing the Supra was to pull out that BMW engine and stuff something stupidly massive in its place.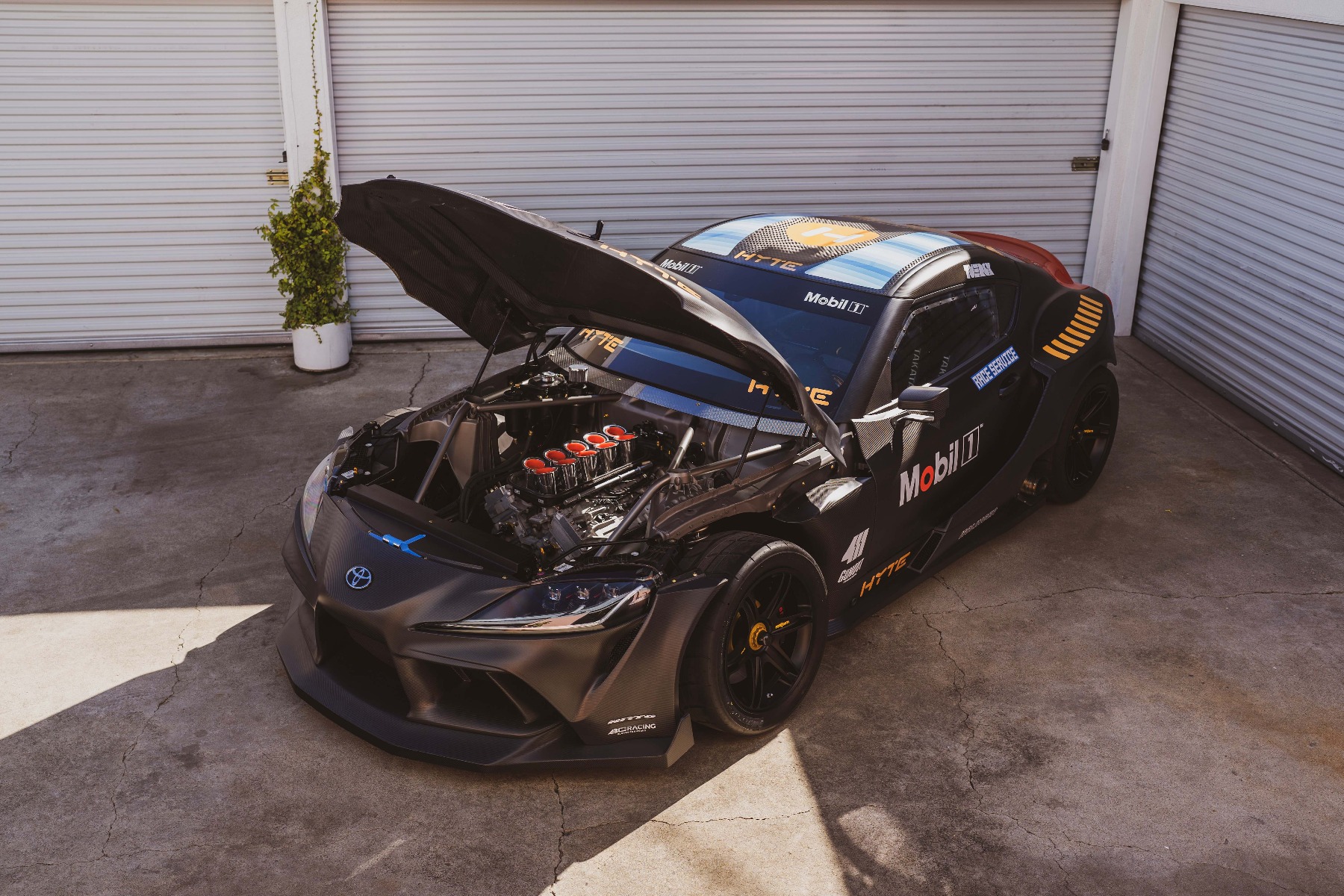 Fast-forward to SEMA 2021, and the fruits of his labours are laid bare for all to see – the 'Formula Supra'. And it's fair to say that, true to form, the fella and his team haven't exactly held back. This build is harder, better, faster, stronger… the old '86 had a V8, and what's the next step up from a V8? Why, a V10 of course! And that's exactly what you find beneath that artfully sloping carbon fibre bonnet – specifically, a Judd GV4 4.0-litre V10, a hysterical unit brimming with Formula 1 tech, which serves up a zingy 750bhp as it howls like a banshee toward an 11,000rpm redline. Believe us when we say you've never heard an engine quite like this one before.


As you might imagine, an engine such as this doesn't exactly drop happily into a Supra on the stock mounts, so quite a lot of fabrication was required to get it sitting happily in there, mated on custom adaptors to work with a Holinger 6-speed sequential transmission.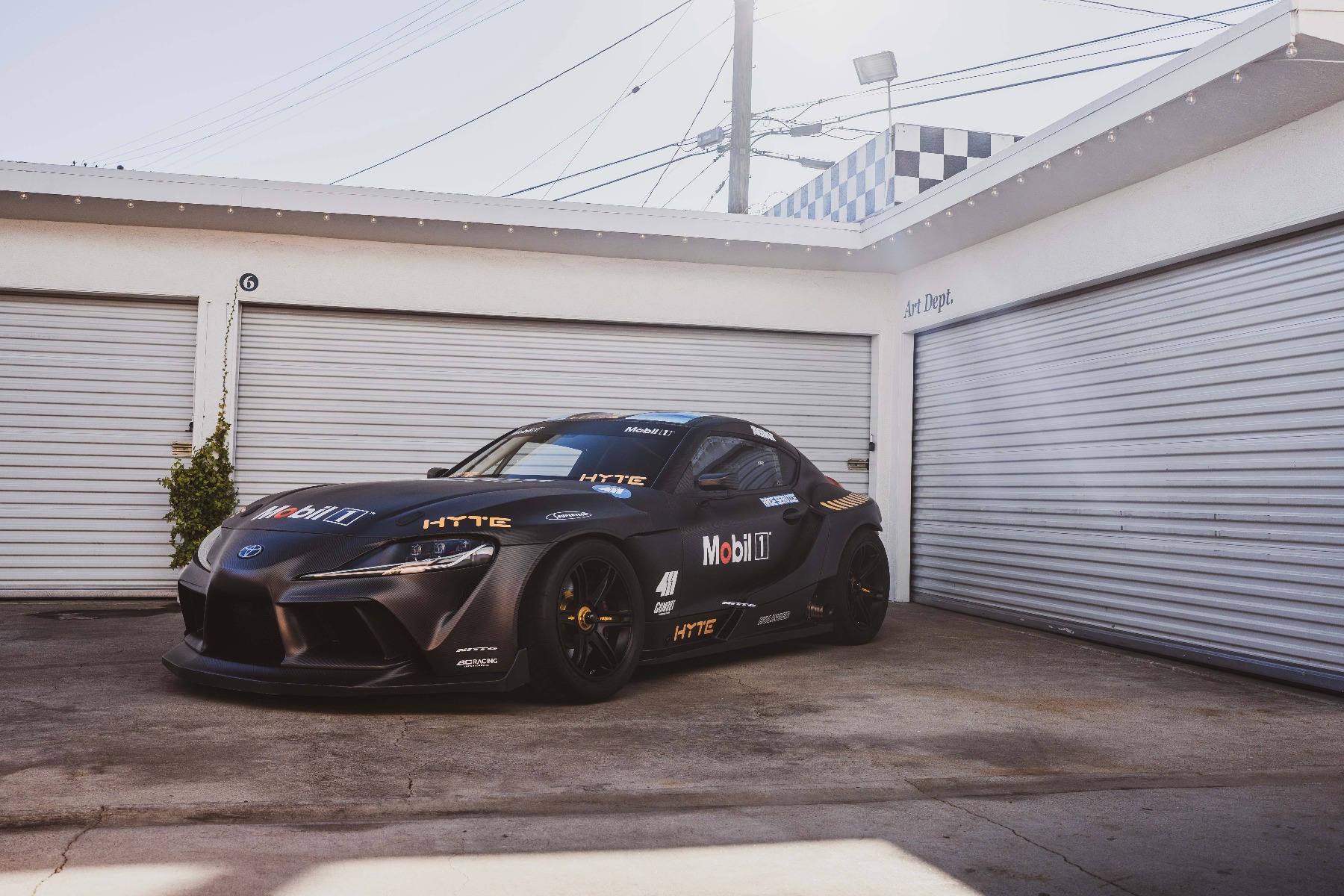 No stone has been left unturned in pursuit of ensuring that the chassis is beefed up to cope with this jewel-like and sophisticated drivetrain. The car wears custom multi-adjustable BC Racing coilovers, along with a set of custom-made 18" Rotiform centre-locks. Nitto have a number of tyre patterns in the offing for the build, so Tuerck can stick to the road on grippy NT01s on tight circuits, or let it all hang out on NT555 G2s when it's time to build up a smokeshow.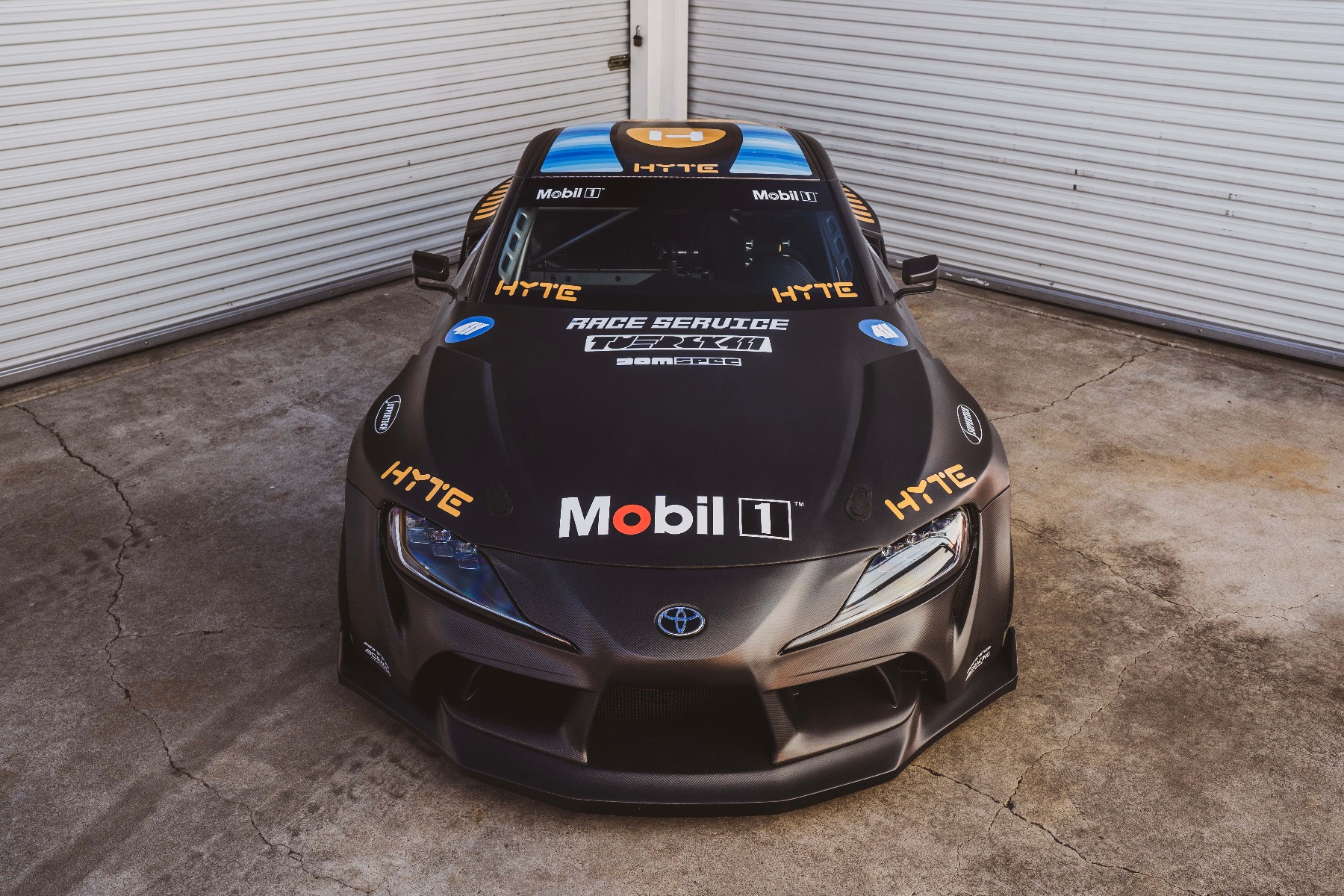 The carbon fibre wide-body is something really special. Following the factory lines and then amplifying them to a cartoonish degree, the lightweight panels clothe a fully gutted and acid-dipped shell, allowing the fitment of much chunkier rubber which is all-important when you've more than doubled a car's power output for competition purposes. The weight savings pay massive dividends here as well: the stock kerb weight for a road-going Supra is somewhere in the region of 1570kg, whereas Tuerck's aim with this project was to get the overall figure closer to 1100kg. When you consider the power-to-weight ratio, we're looking at a car that can happily rub shoulders with the likes of the McLaren Senna, Koenigsegg Regera and Zenvo TS1. Hypercar stuff, and still in a recognisably Supra-like silhouette.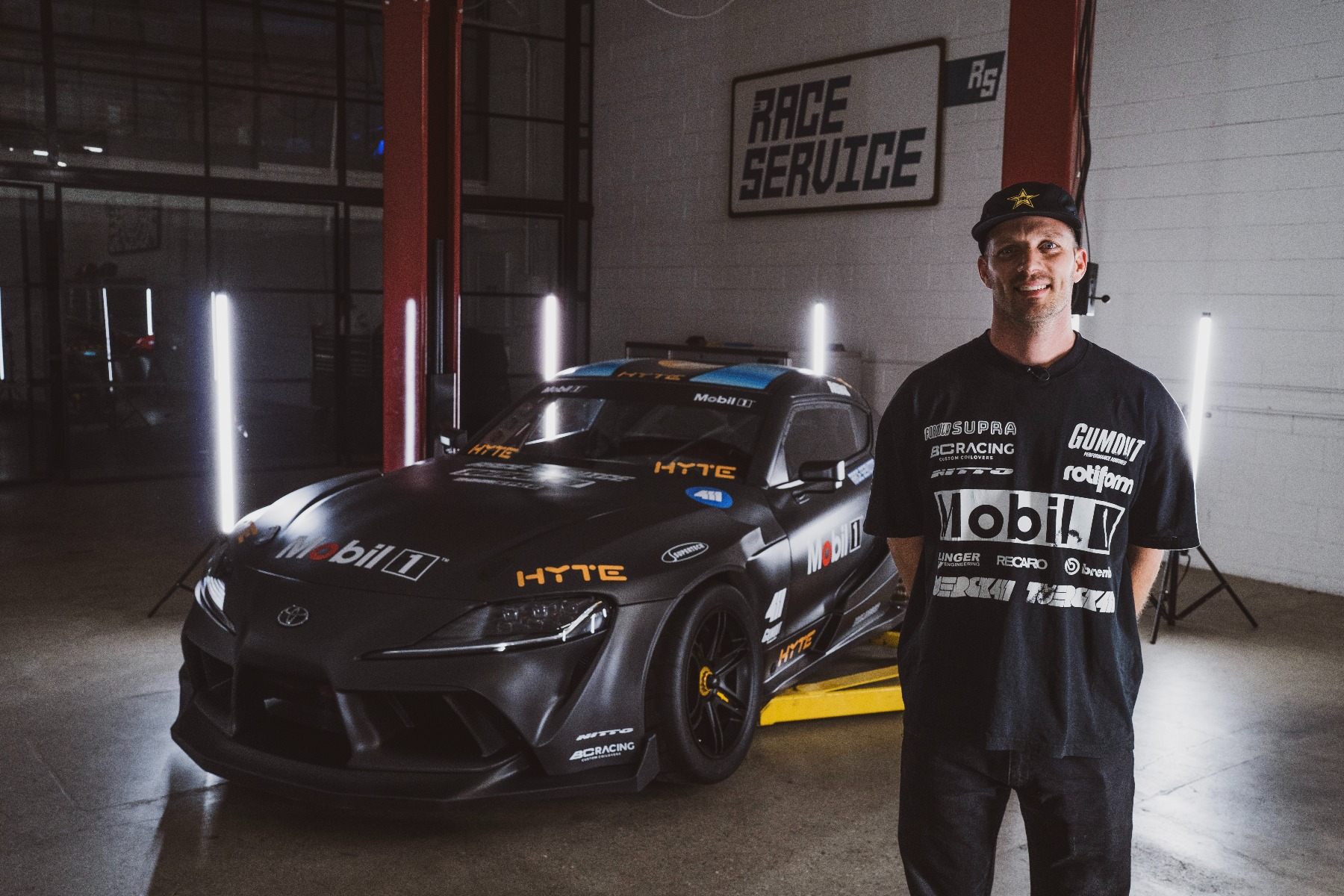 There's a lot that's impressive about this build: the quality of the craftsmanship, the roster of high-end parts, the boundless creativity, the astonishing performance potential… but perhaps what's most impressive of all is the fact that it's been put together by a bunch of mates at Tuerck's Race Service garage in Los Angeles. With the help of fabricator Dominic Biro and a small but dedicated team of enthusiasts, the whole build has been documented by Tuerck for his Instagram channel, much of the work carried out with a camera in one hand and a spanner in the other, and there's been a huge amount of ingenuity and intelligent solutions along the way. That stellar engine and hardcore transmission, for example, runs through a custom carbon prop back to the diff from a Ford Explorer – didn't see that coming, huh? It's endearing, the manner in which these guys can identify the parts that are best fit for purpose, be they high-end race units or scrapyard spares, and build something truly world-class. And this machine is a true polymath – a car not made just for drifting, but also circuit racing and all manner of other motorsport endeavours. When Ryan Tuerck is eyeing up an engine swap, it's never just an engine swap.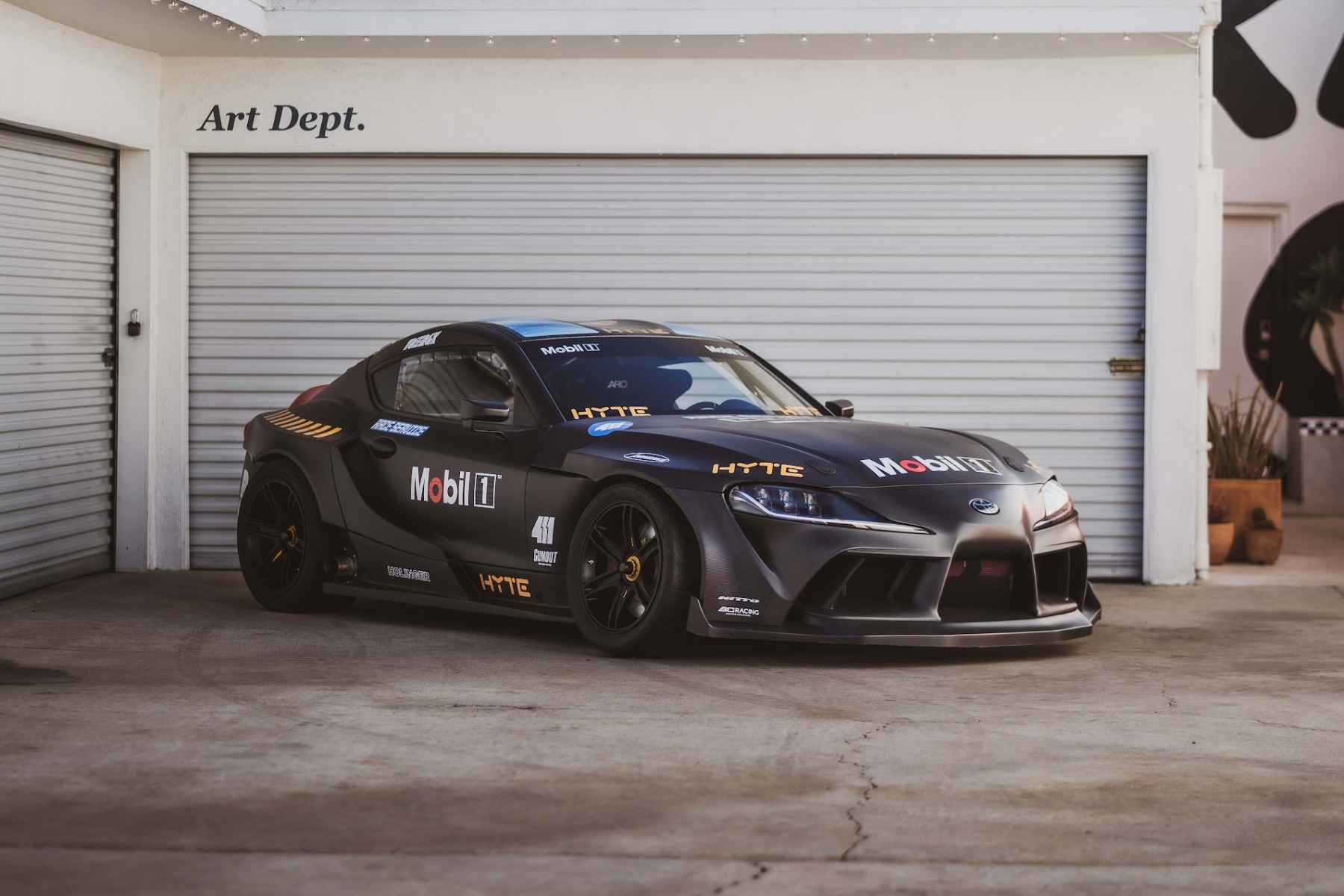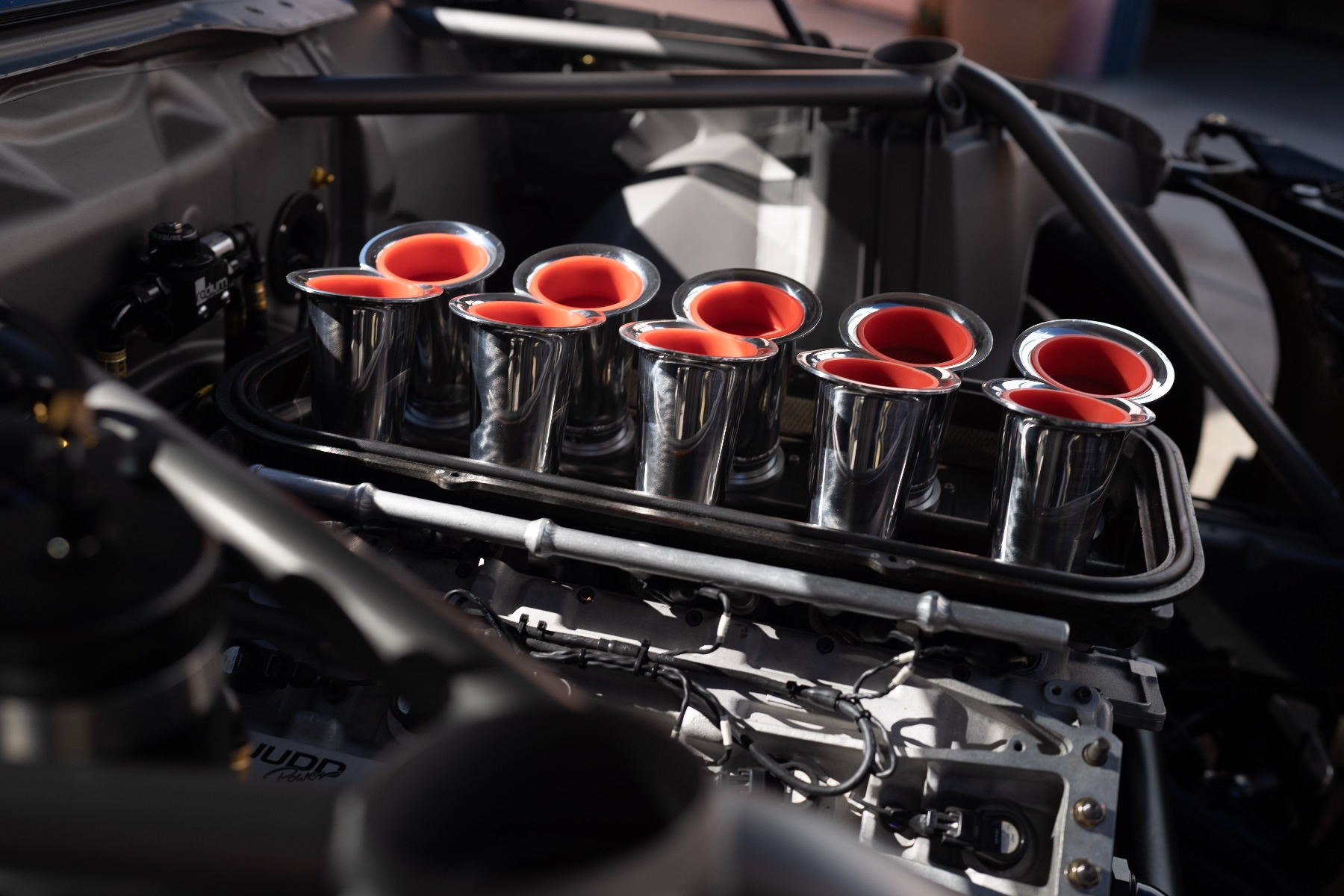 Coilovers supplied by BC Racing NA / Images courtesy of Race Service