The iconic Brands Hatch circuit in Kent has made a name for itself for a great many reasons over the decades, not least for the sheer terror of launching nigh-on unsighted into Paddock Hill Bend like some kind of stomach-dropping rollercoaster. And it's fair to say the organisers know how to lay on a good time, as the weekend of 18th-19th June demonstrated. Not only did we see rounds 3 and 4 of the Time Attack Series, and rounds 3 and 4 of the Drift Pro Championship, but the circuit also hosted the popular Tunerfest South show. A veritable smorgasbord of show-and-go with something for everyone; some incredible results on track and some truly outstanding displays and exhibits on the showground.
Watch our RE-Cap video here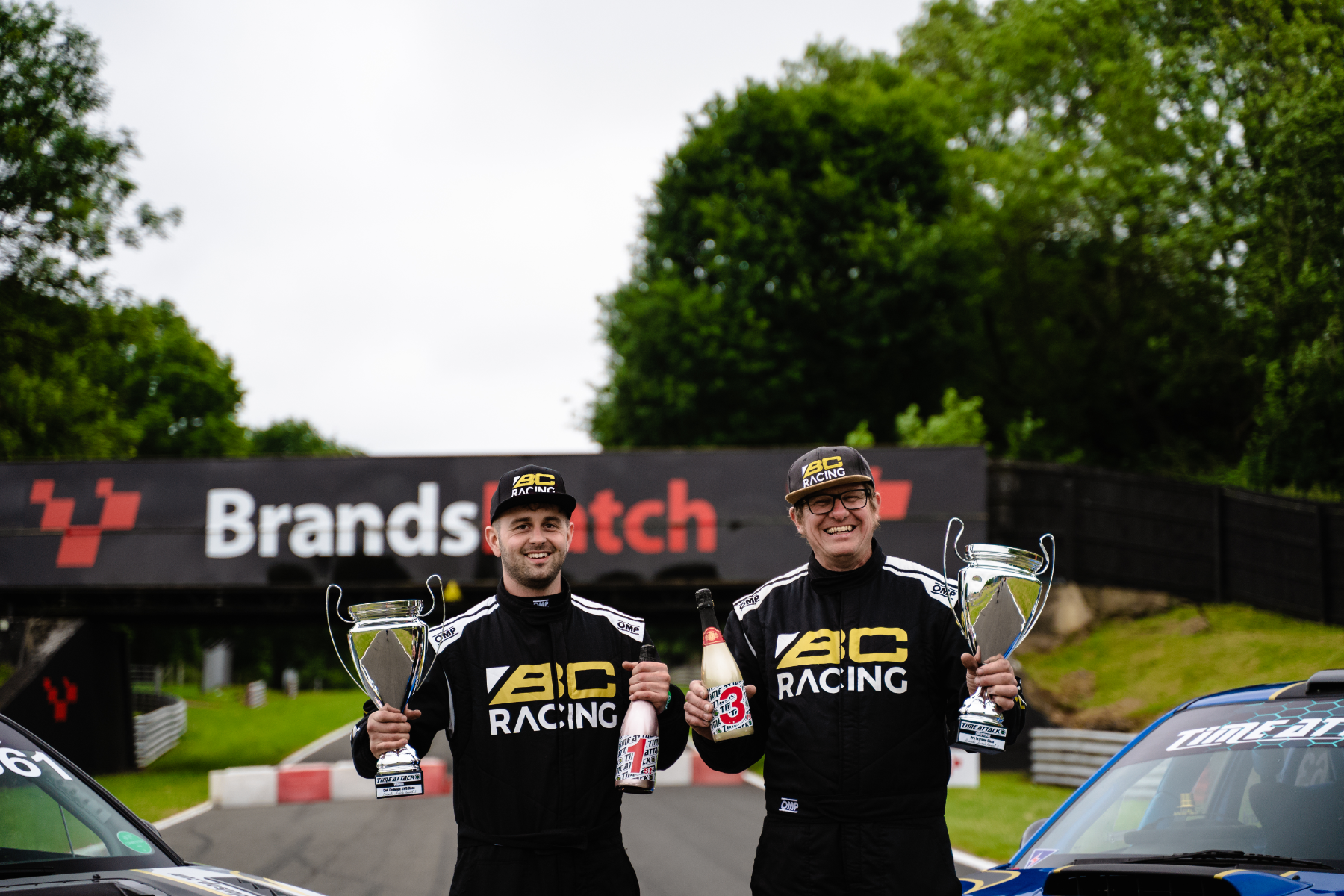 The on-track action in round 3 on Saturday saw course records falling like dominoes, as our indomitable drivers shrugged off the oppressive heat to get out there and do what they do best.  Sam Pickering was back to winning ways in Club 4WD class, his 2021 championship-winning Impreza Spec C Type RA setting a new lap record of 50.517 as he powered to 1st place.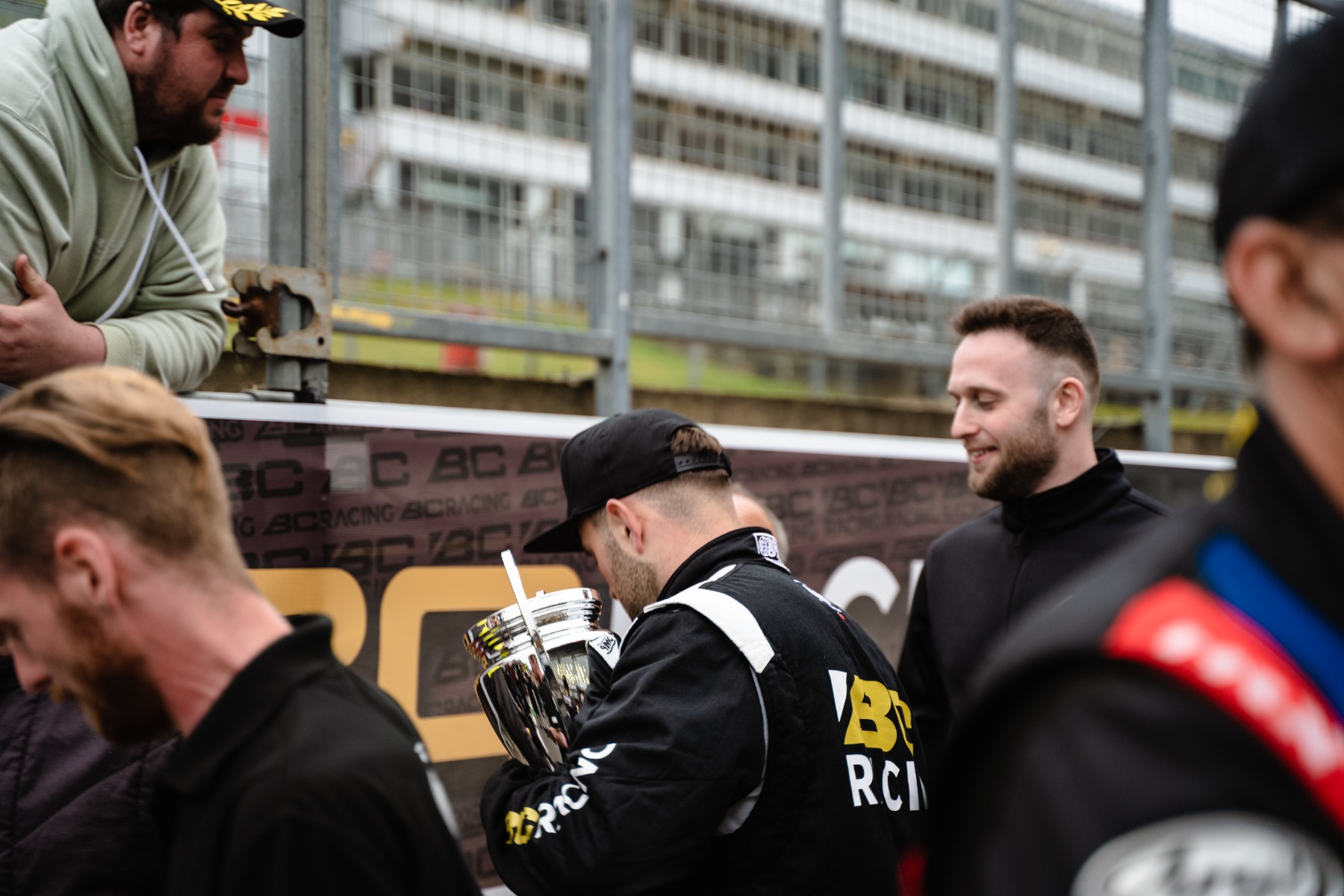 Over in the Club 2WD class, Michael Andrew was enjoying similar success in his #bcequipped EK Civic, also netting the top spot on the podium and setting a new lap record.
Special mention goes to Tim Bedford over in Pro Extreme, taking 3rd in his Subaru Impreza, Carrying on the record to podium at every single time attack round in his Impreza!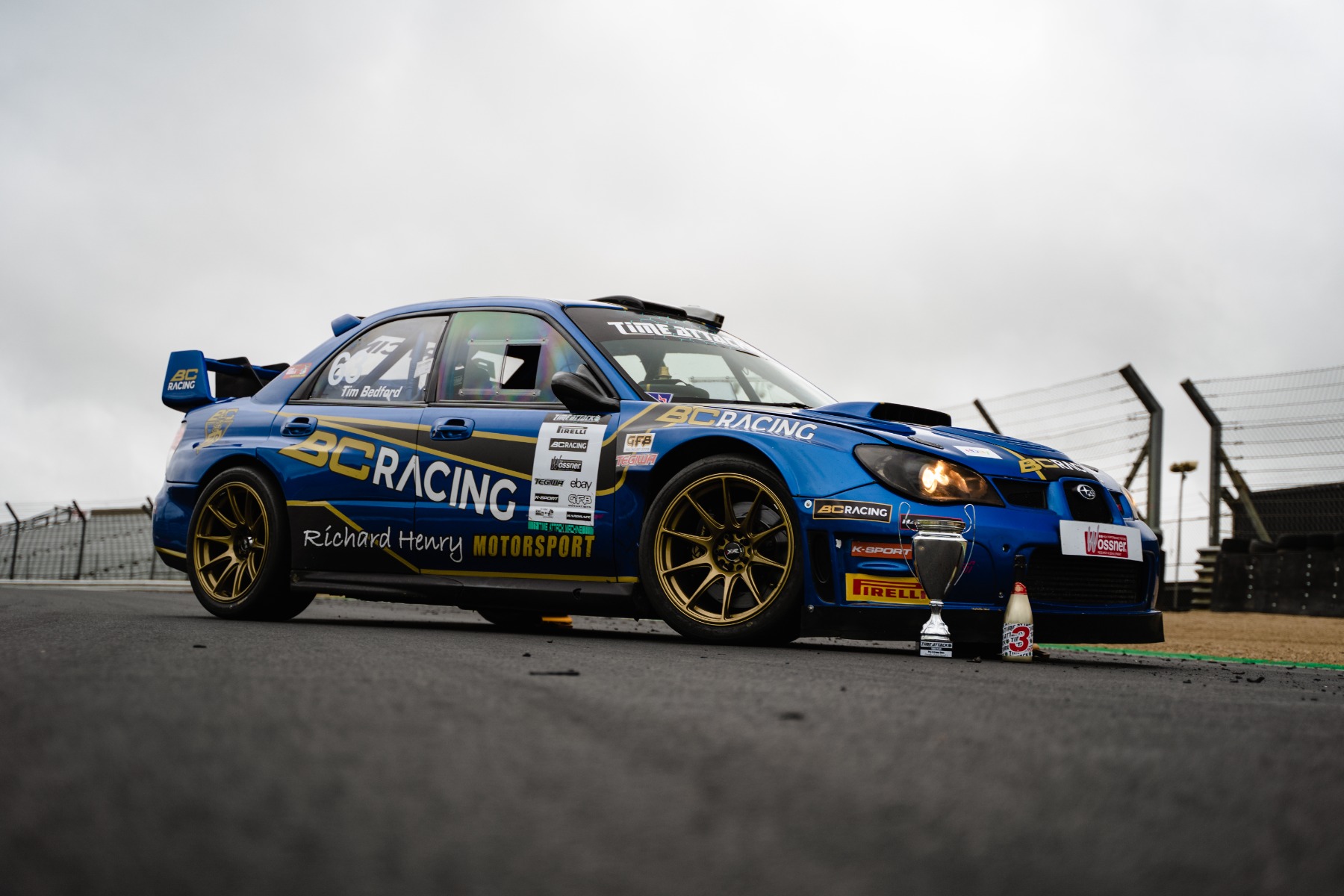 And when grip gave way to slip, Ollie Evans placed 1st in the Drift Pro Championship, the 2019 British Drift Championship Champion really giving the crowds a show in his Nissan S14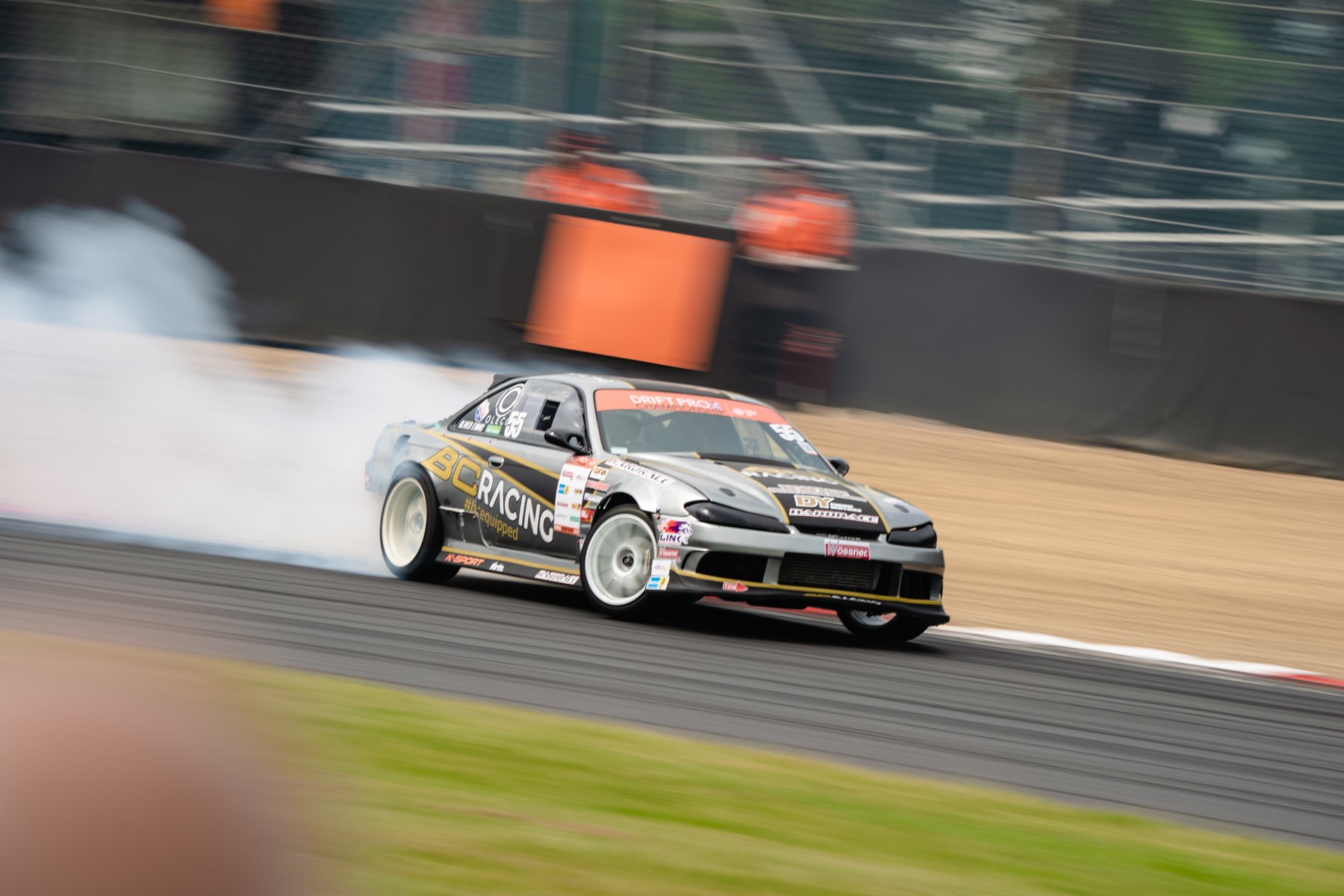 Sunday was another great day for Sam Pickering and Michael Andrew, again both finishing first in their respective classes, and Bren Simpson's BC Racing Nissan Skyline came home 2nd in the Club Pro class. It was another keen outing for Ollie Evans as well, the Sunday seeing him 2nd in Drift Pro.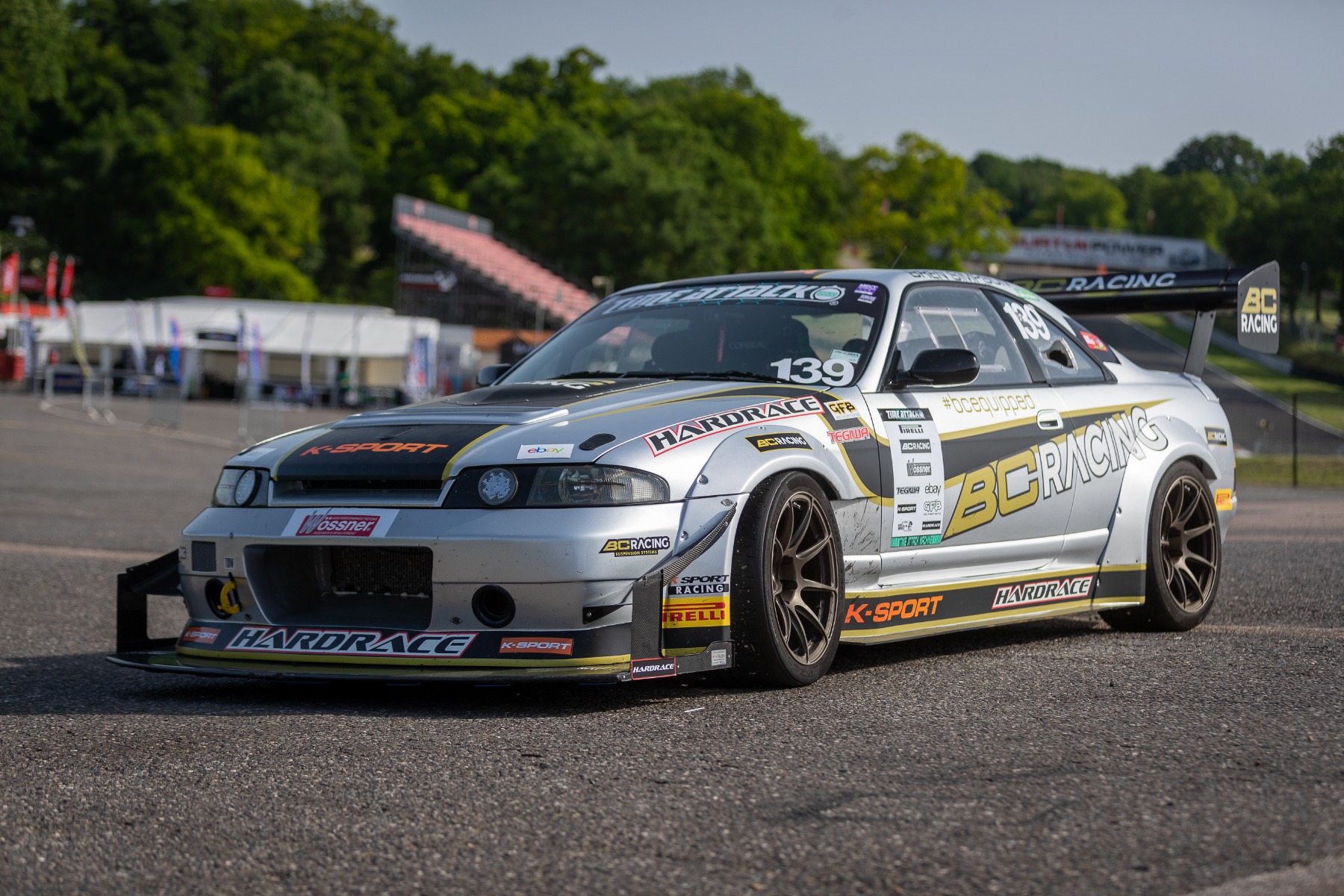 We also had no less than five high-end cars displayed on our BC Racing stand at Tunerfest South, representing some diverse and intriguing elements of the modern modifying scene. Shani Khan made the 400-mile+ trip down from Scotland to share the love for his outstanding Lexus IS250, suspended on BC Racing coilovers over its WORK wheels.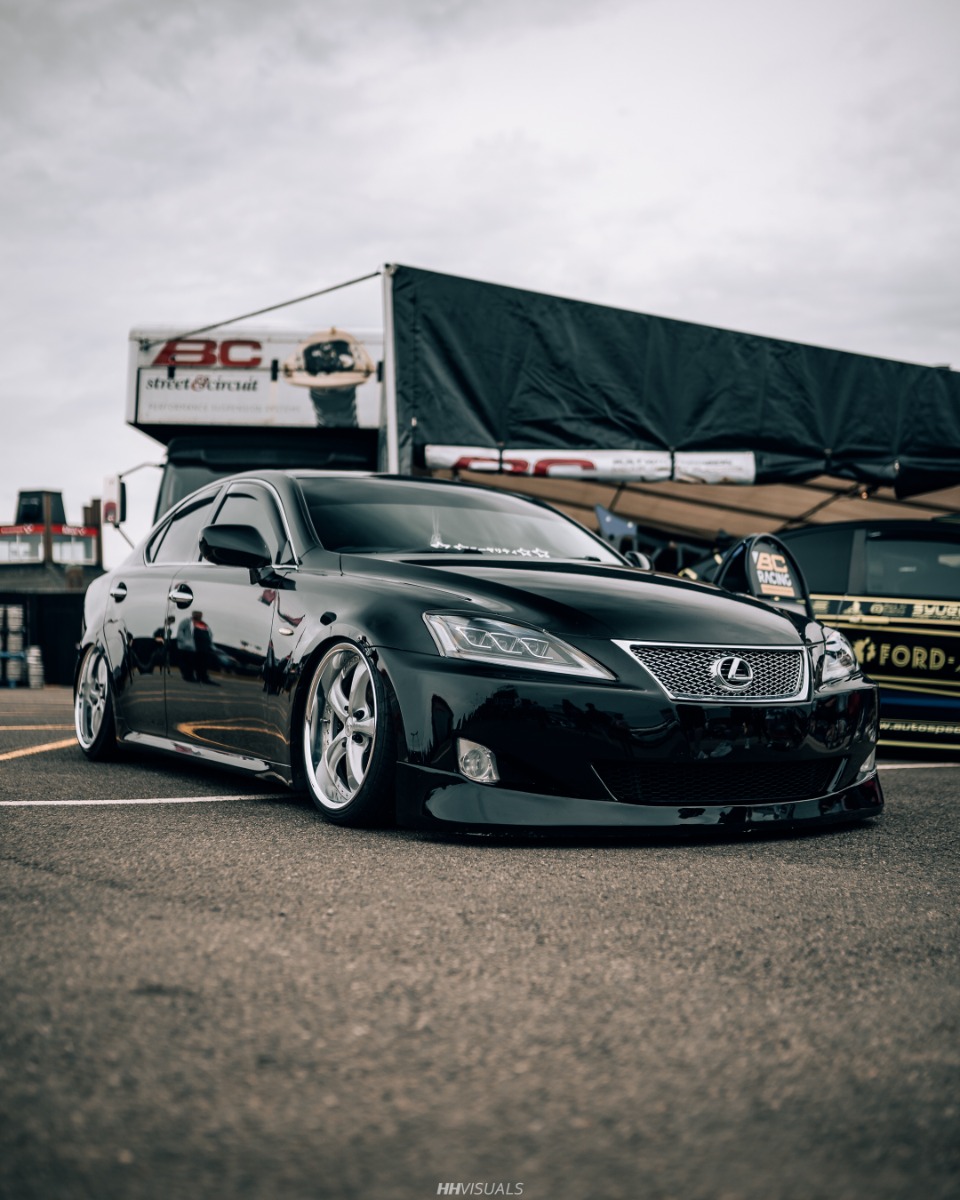 Rich Fox has been making waves in the Ford scene and beyond for a few years now with his outrageously modded Focus RS, which has been continuously evolving in ever-more eye-catching and innovative ways; he brought the freshest iteration to our stand, towed behind his matching colour-coded Range Rover.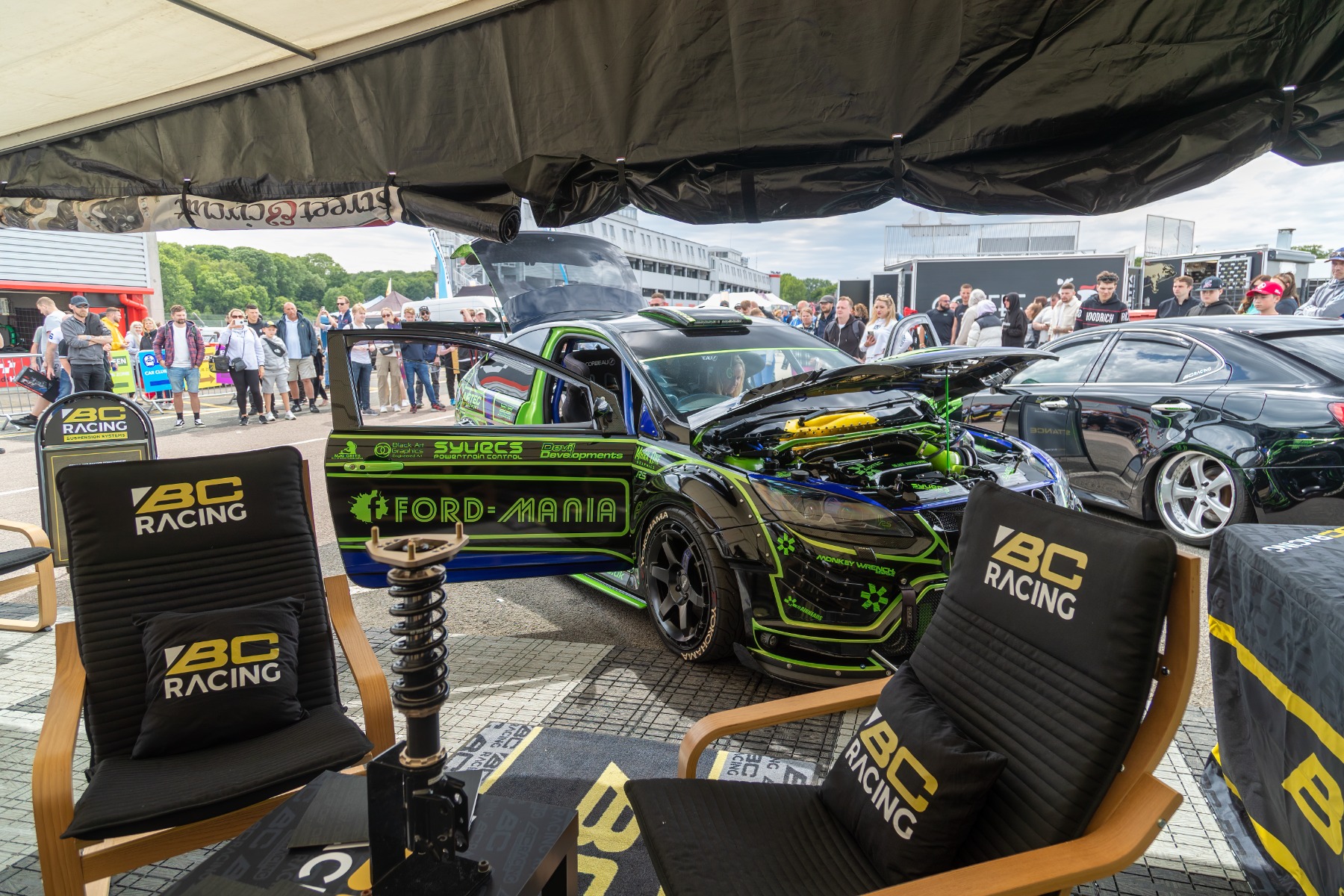 Fensport Performance once again proved themselves to be bang on-trend with their interpretation of the darling of 2022's tuning scene, the Toyota GR Yaris. This is a hot widebody build with some seriously extreme aero, built to a show-winning finish but crafted to excel in sprints and on track. Now running our ER Series Coilovers.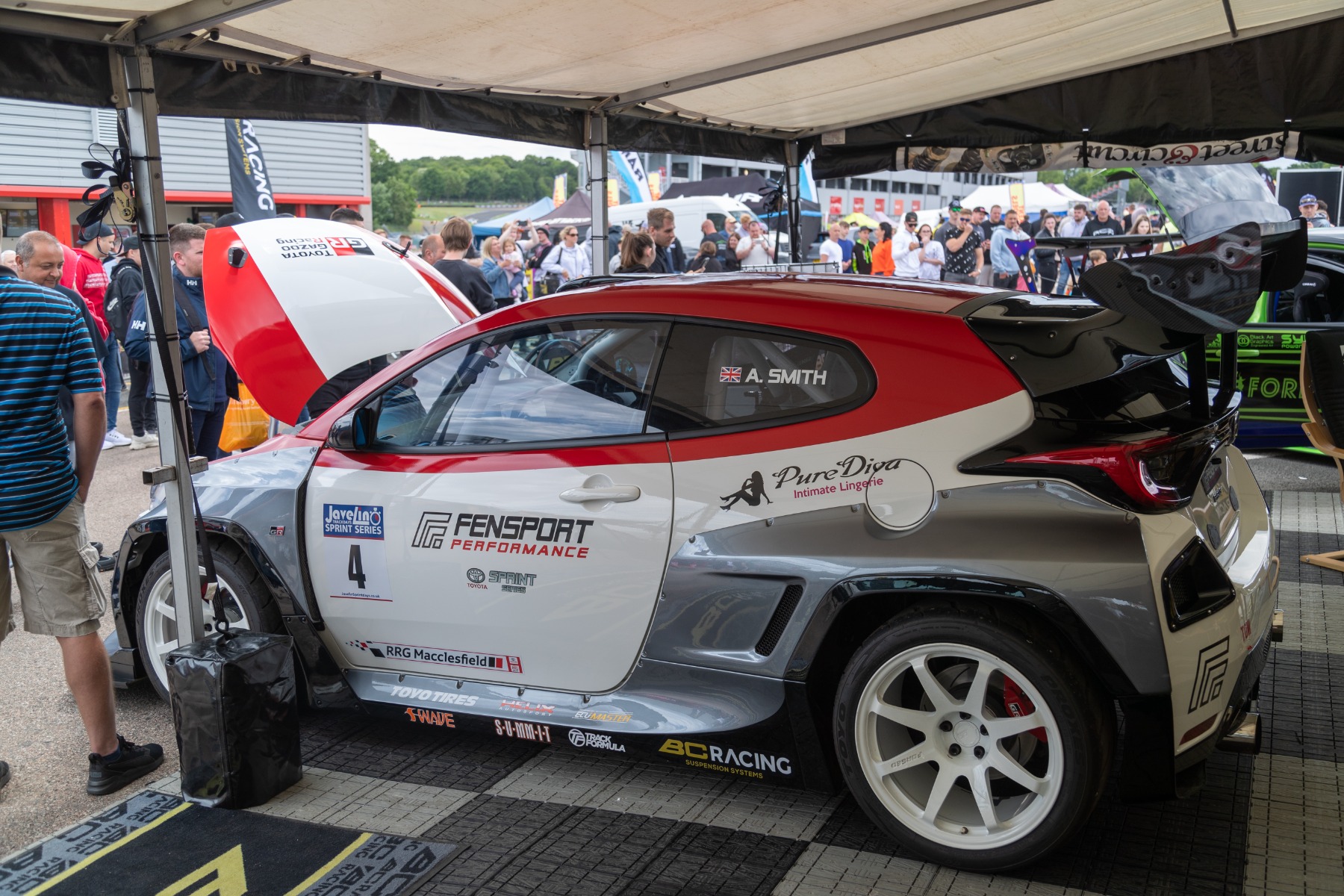 Ariel Jaskiewicz's E30 M3 took care of retro duties for the display, proving that there's plenty of life in the '80s 3-Series yet; its BC stance is totally on point, and the Alpine White homologation special had a crowd around it all day.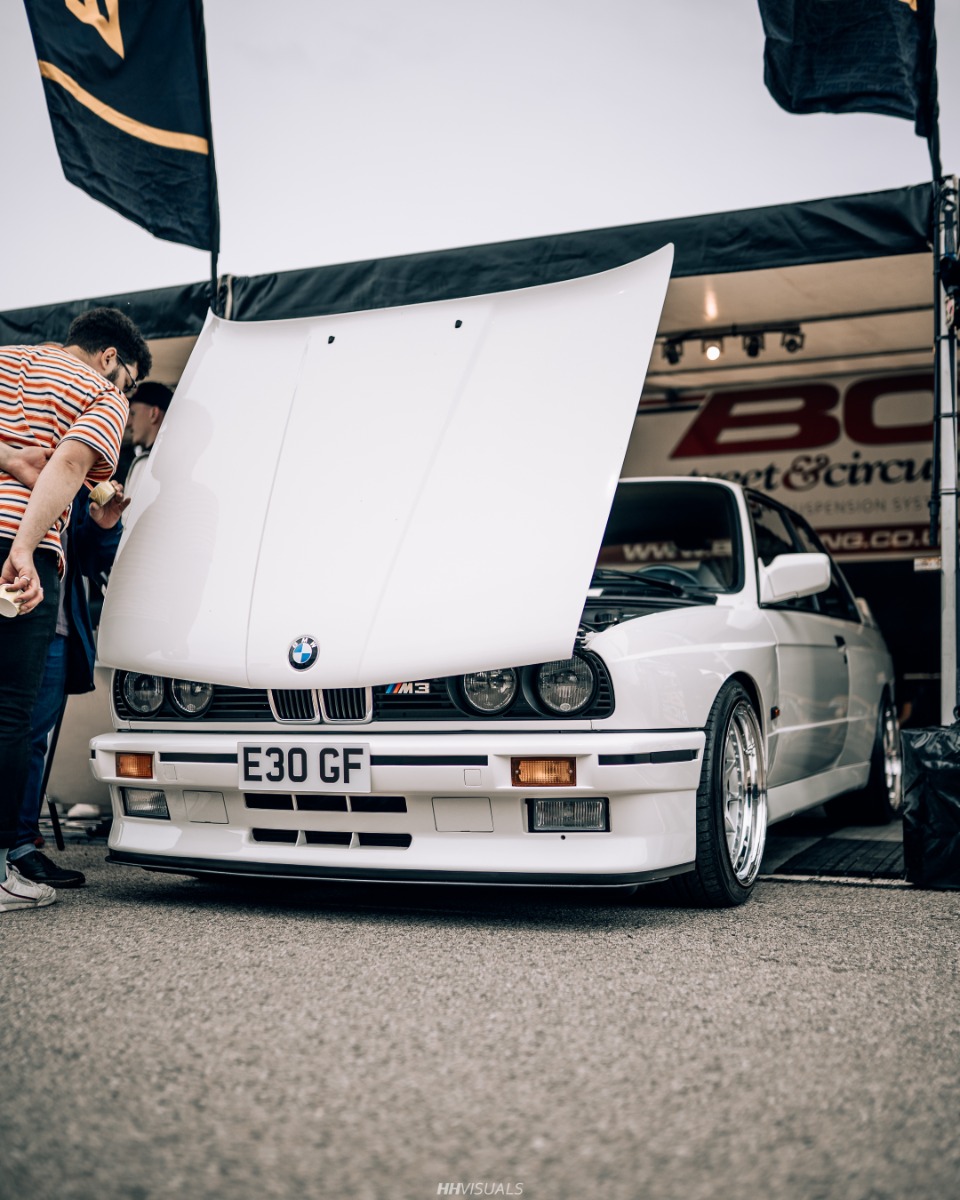 And the fifth element was represented by the JG Drift Nissan 350Z – proof positive that BC Racing goes hand-in-hand with hardcore competition builds, this BDC Pro2 car is a devastatingly effective drift machine with aggression in spades. Something for everyone on the stand, for sure – that's what BC Racing does.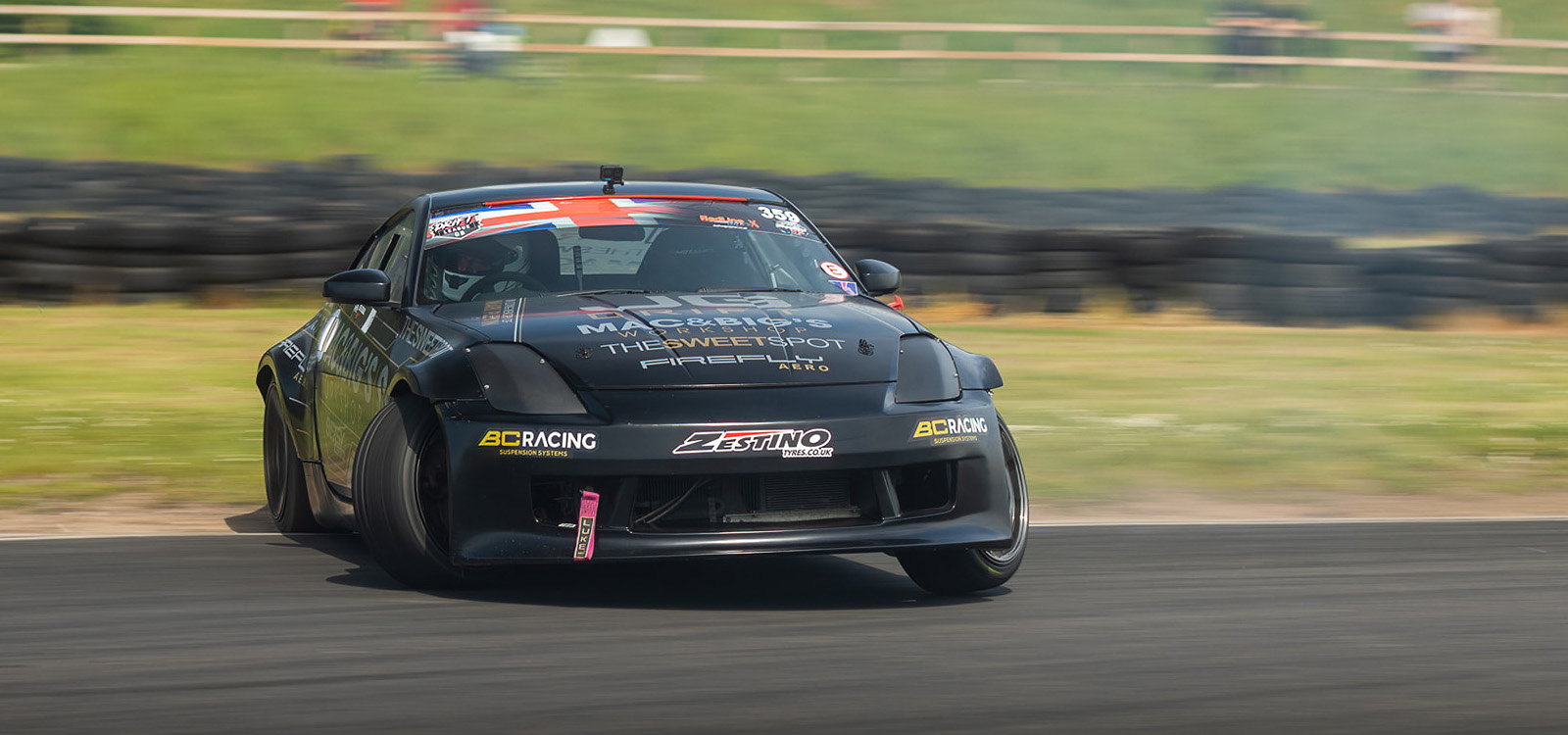 GALLERY